Buy One, Give One Blue One World Futbol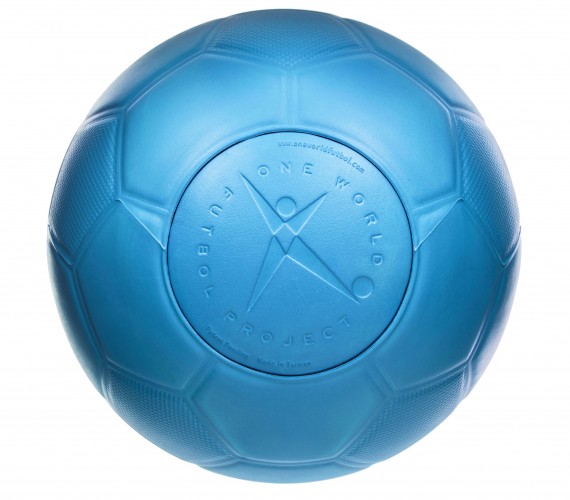 The ultra-durable ball that plays on and on—anywhere and everywhere.
Children worldwide will do almost anything to play, even when there's nothing to play with or a designated place to play. So we developed a ball that would work anywhere in the world—tough enough for the roughest landscapes and durable enough to last for years of play.
Details
The youth size 4 One World Futbol weighs 12oz/342g and is 8.25in/204mm in diameter. The adult size 5 One World Futbol weighs 15oz/426g and is 8.75in/221mm in diameter.
Buy now
Make a difference & share play with those who need it most.
After submitting your order, you can choose a campaign or play project to give to.
ABOUT THE BALL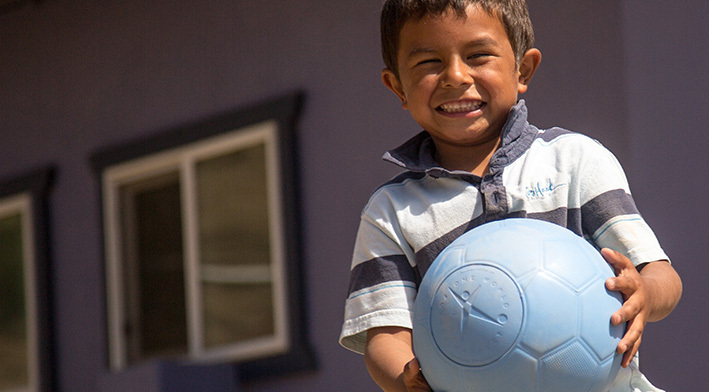 THE BALL
Never goes flat
The ultra-durable One World Futbol never needs a pump and never goes flat. The ball can withstand the toughest environments in the world and last for years without maintenance.
Outlasts REGULAR BALLS
A single One World Futbol can outlast hundreds of regular soccer balls, eliminating pumps and needles and the waste of worn-out balls. It's the same size and weight as a standard soccer ball but can also be used for other games.
PLAYS
ANYWHERE
The One World Futbol is designed with lesser bounce for hard surfaces like streets, rocky landscapes and dirt lots—but it's great on sand and turf, too. We offer two sizes—an adult size 5 and a youth size 4.