How We're Making a Difference
In January 2011, One World Play Project donated 24 balls to the A Ganar Alliance to use in its programs in Haiti and the Caribbean—the first small step in developing a robust partnership with one of the most outstanding nongovernmental development efforts in Latin America. Since that first donation, the One World Play Project and A Ganar partnership has grown.
Led by Partners of the Americas, A Ganar combats the serious problem of youth unemployment in Latin America.  It is not a sports program but a youth workforce development program wrapped  in a soccer ball. At-risk youth (boys and girls – including high school dropouts, single parents, youth at risk of entering gangs and others) use lessons from the field of play to develop marketable job and entrepreneurial skills or re-enter the formal education system. A Ganar youth use the ultra-durable One World Futbol to become winners in life.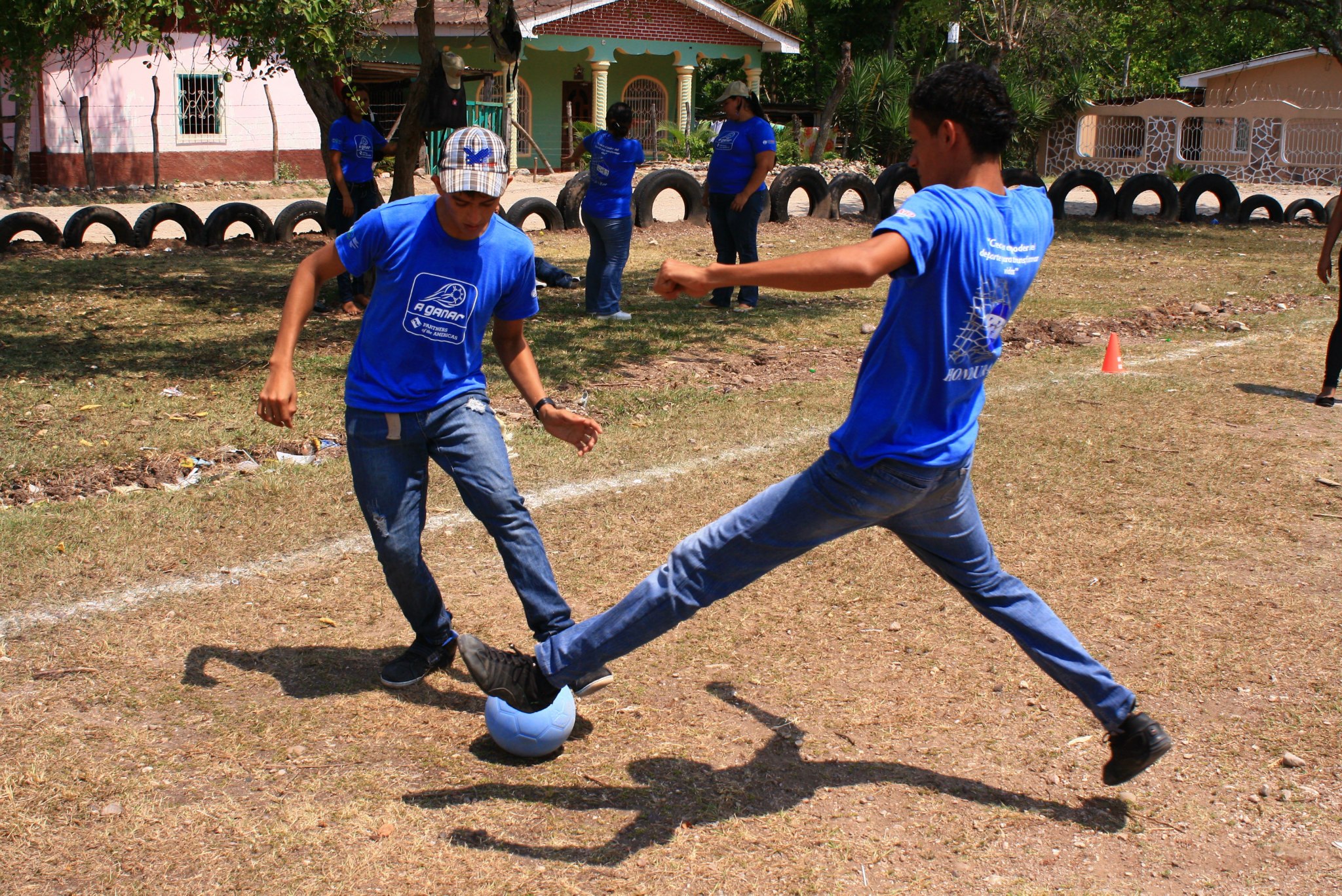 Since its founding in Brazil, Ecuador and Uruguay in 2005, A Ganar has expanded to a total of 19 countries in Latin America and the Caribbean and more importantly has served more than 14,000 youth. A Ganar participants complete seven or more months of high-quality training that also includes vocational training, internships and service learning.  A Ganar graduates are known for their ability to work in teams, solve problems, communicate well on the job and for their sense of responsibility and respect. The majority of the graduates obtain formal employment, return to school or start their own businesses within a year.
You can see A Ganar — and the One World Futbol — in action in this video from CNN Mexico and in this video from UNIVISION.
When youth graduate from A Ganar, they join an A Ganar Alumni Network and become agents for positive social change in their communities. With your support, each organization implementing A Ganar and later each A Ganar graduate will be able to receive a One World Futbol to multiply the lessons and life skills gained through A Ganar with other young people.
Thank you for supporting A Ganar and One World Play Project! We believe in the power of sport to change lives.
Campaign Highlights
With your support, A Ganar raised 940 ultra-durable One World Futbols through this campaign. Thank you!