HOW WE'RE MAKING A DIFFERENCE
To celebrate the power of play and the world's greatest sporting event, three B Corps–Caravela Coffee, New Resource Bank/Amalgamated & One World Play Project–embarked on a unique collaboration. With a goal of finding more ways of improving the livelihood and quality of life in coffee growing communities in Latin America, these three social-impact companies have teamed up to raise unpoppable One World Futbols for youth at schools in the rural coffee communities in Colombia, Ecuador and Peru where Caravela is present. With promotional support from the Perfect Daily Grind, Caravela has already raised 100 One World Futbols; and New Resource Bank/Amalgamated is matching up to 40 balls. But there's more play needed and B Corps can lead the way!
One World Futbols are needed because the surfaces that children play on in these rural communities are very rough and harsh. Ordinary soccer balls deflate and become unusable very quickly, which prevents the children from playing. One World Futbols will last much longer and will allow kids to play as long as they want, and reach their full potential.
HOW YOU CAN HELP
The ask is small; the impact is life-changing. The Caravela World Cup Kick-In Campaign invites all B Corps to join the movement and help youth thrive through play. Through the Give Balls program, you simply buy a One World Futbol (or many!) and Caravela will make sure these unpoppable balls go the youth in the communities served by Caravela. The Campaign runs through July 15, 2018 when the World Cup concludes.
"We are happy to be partnering with B Corporations like One World Play Project and New Resource Bank/Amalgamated as we share the same values to harness the power of business for social good. With this initiative, we aim to have an impact on the next generation of coffee growers–empowering and inspiring them through sport and play. We might also be inspiring the next generation of football stars that will one day compete for the World Cup!"
–Alejandro Cadena, CEO, Caravela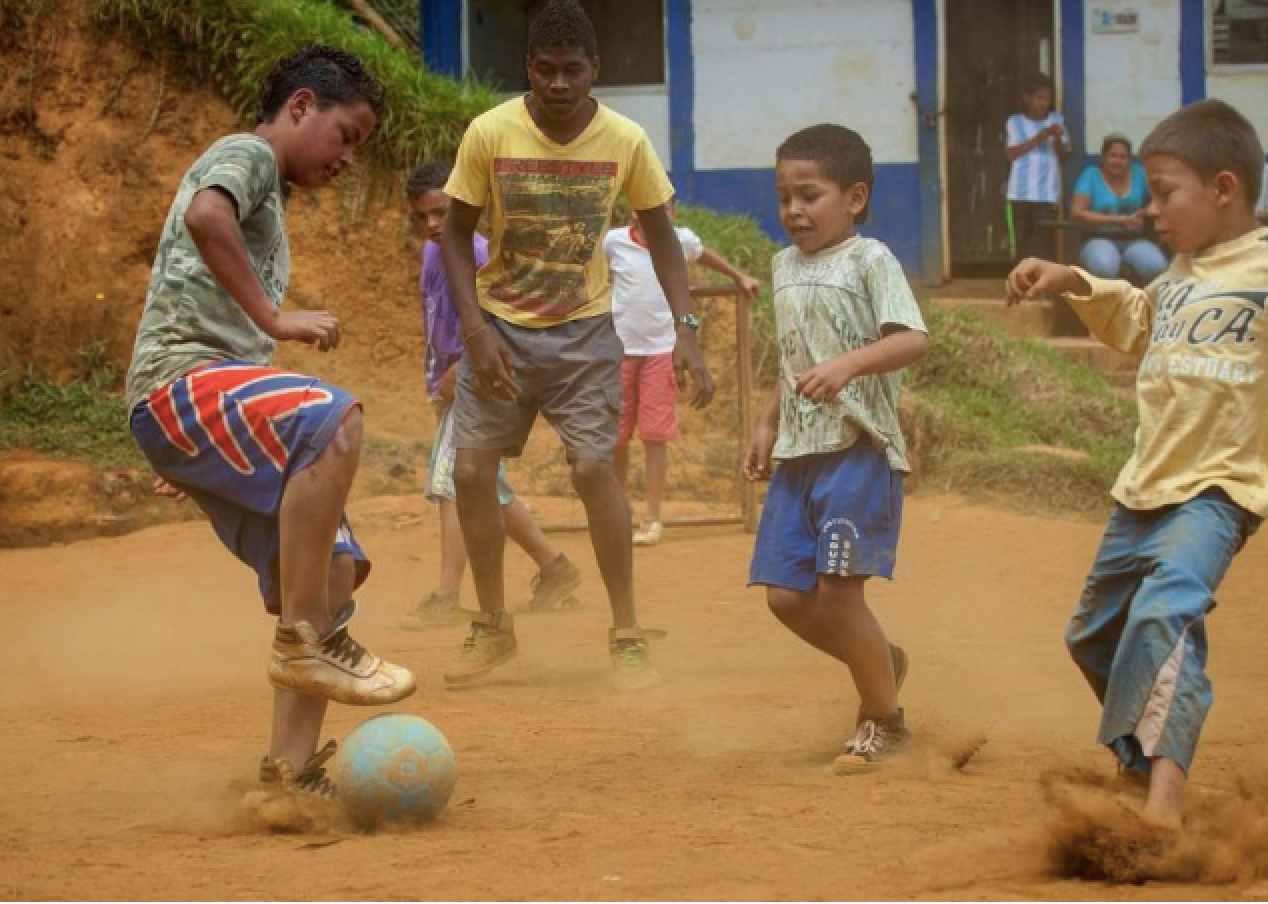 CAMPAIGN GOAL
The goal is to raise at least 100 more One World Futbols.