How We're Making a Difference
"Three years ago, Honduras had the highest homicide rate in the world. The city of San Pedro Sula had the highest homicide rate in the country. And the Rivera Hernández neighborhood, where 194 people were killed in 2013, had the highest homicide rate in the city. Tens of thousands of young Hondurans traveled to the United States to plead for asylum from the drug gangs' violence.
This summer I returned to Rivera Hernández to find a remarkable reduction in violence, much of it thanks to programs funded by the United States that have helped community leaders tackle crime. By treating violence as if it were a communicable disease and changing the environment in which it propagates, the United States has not only helped to make these places safer, but has also reduced the strain on our own country." — Sonia Nazario, "How the Most Dangerous Place on Earth Got Safer," The New York Times
In Rivera Hernández, one of those leaders tackling crime is Danny Pacheco — a pastor and part-time carpenter. Pastor Danny is determined to reduce violence. He's running several programs to pick up kids from gang territory, and he really loves bringing people from rival neighborhoods together through soccer. The trouble is he's constantly having to beg to get enough soccer balls to play — as there are 42 teams and standard soccer balls typically break within a matter of hours, days or weeks.
But we can change that.
The San Jose Earthquakes—the Major League Soccer team located in the San Francisco Bay Area—teamed up with One World Play Project and Sonia Nazario to assist in the efforts to support the San Pedro Sula community in Honduras.
We raised ultra-durable One World Futbols, soccer balls that never need a pump and never go flat, to give to the 42 soccer teams in Rivera Hernández in San Pedro Sula, Honduras. One World Futbols will last much longer than standard soccer balls and will allow the teams to play as long as they want — aiding in conflict resolution, peace building and community building.
With the help of Earthquakes Honduran defender Victor Bernardez, who played for the Honduras National Team in two FIFA World Cups (2010 and 2014), the Earthquakes promoted the campaign to fans beginning on May 26. The event coincided with the Quakes week of community service efforts, named the Quakes MOVEment Week.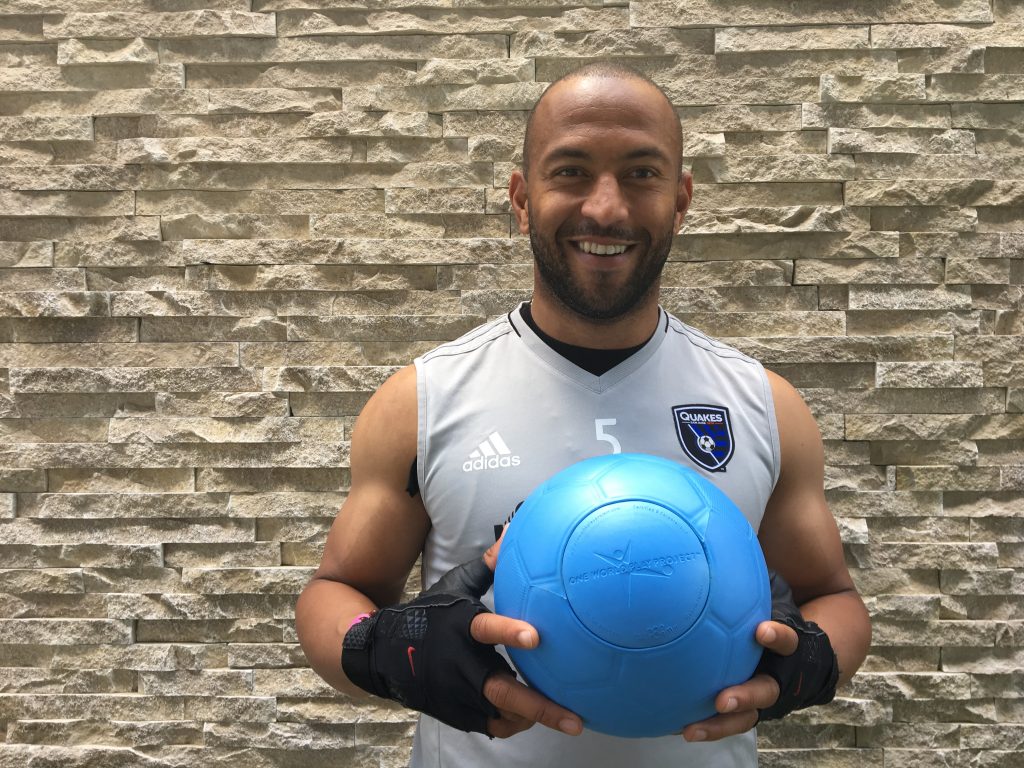 Campaign Goal
Through this campaign, we raised 51 One World Futbols.
Campaign Stories
Check out the stories below for more info about the Soccer Balls for San Pedro Sula campaign: