How We're Making a Difference
The Chigumukire Project operates as a nonprofit, grassroots, community-based, volunteer-driven, organizational initiative. It aims to create, develop, support, track and supervise sustainable "critical life value" development projects (such as primary school education; sports; and health awareness for HIV / AIDS, malaria and tuberculosis) in one of Malawi's poorest communities.
The Chigumukire Project impacts the lives of more than 1,200 people living below the poverty line in the rural fishing village of Chigumukire, Senga Bay, Malawi. Currently, the initiative's primary goal is to enrich "on-time" primary school student enrollment. As such, the organization has set off to build a junior primary school block for the Standard 1 to 4 learners.
One of the components is to develop a sports program, and we need One World Futbols. (The ones The Chigumukire Project gets locally don't last for more than a week, and they're expensive.) The One World Futbol is a soccer ball that never needs a pump and never goes flat, allowing children to play on without worrying about finding a pump or breaking the ball. This unique ball will enable the children who receive it to continue playing and experiencing the transformative power of play for years to come.
For more on The Chigumukire Project, visit ourschoolproject.tk.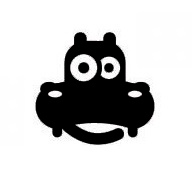 Campaign Highlights
Through this campaign, The Chigumukire Project raised 27 One World Futbols and $135.