How We're Making a Difference
This campaign is about women & men, friends of Linda Diano's & the Vancouver-based The Power in Sport Play It Forward (started by Linda), bringing the power of play to girls around the world by donating ultra-durable One World Futbols—soccer balls that never need a pump and never go flat.
The international organization Women Win will take these balls and distribute them through their empowering workshops. Last summer, during and after the 2015 Women's World Cup in Canada, 100 One World Futbols were fundraised and donated to Women Win by friends of Linda Diano & the Vancouver-based The Power in Sport. These balls were successfully delivered by Women Win to young girls and women in places such as Lagos in Nigeria, Sierra Leone, Liberia and Morocco.
On a personal note, Linda's milestone birthday is coming up and what a great way to chip in. Instead of friends, family and internet friends buying her gifts or taking her to a fancy dinner, how about we buy ultra-durable One World Futbols so girls can play? YES!!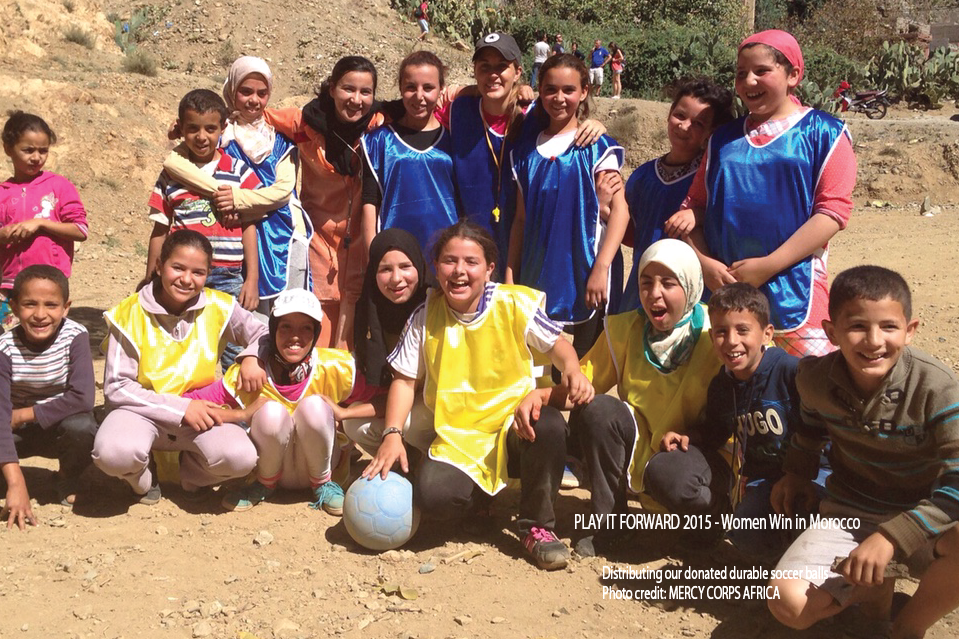 Campaign Highlights
Through this campaign, Linda Diano and The Power in Sport raised 143 One World Futbols for Women Win.