How We're Making a Difference
The U.S. Embassy spreads U.S. diplomacy around Africa. The local Rotary organizations we partner with fund community service projects and create opportunities for disadvantaged Beninese youth.
In one of the least developed countries in the world, children are constantly purchasing soccer balls that quickly deflate. The ultra-durable One World Futbols, soccer balls that never need a pump and never go flat, raised through this campaign will be used for long periods and will save time and money for years to come.
The One World Futbols will be used to promote gender equality and good health practices that are desperately needed in Benin. In the past, balls have been used to reward NGOs working in education. They've also been used to create all-girls soccer tournaments throughout the country.
Support youth in Benin and give One World Futbols to our campaign today!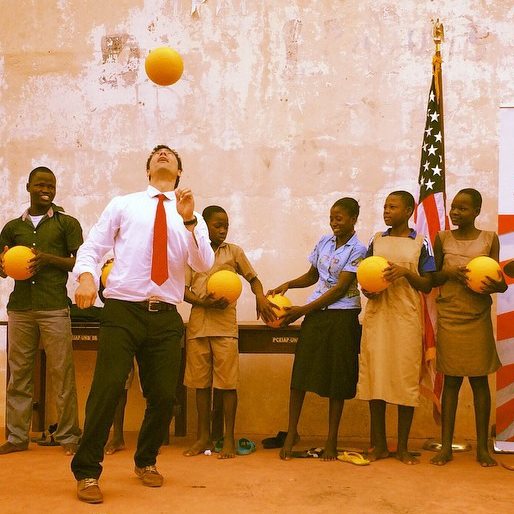 Campaign Highlights
Through this campaign, U.S. Embassy Cotonou, Benin raised 44 One World Futbols.