5% for the World
Almost 8 years ago, we started with a simple mission — to deliver play anywhere and everywhere. Through donations, sales, and sponsorships, we've been able to distribute over 2 million unpoppable One World Futbols to more than 60 million people in 185 countries. Truly amazing!
We're always looking for ways to expand our impact and bring more play opportunities to youth around the world. So we take great joy in announcing our new giving model. Starting May 1, we will give 5% of ALL online sales to play projects and play resources (including ball donations) based on the needs of "our on-the-ground" partners. This new model enables us to support our partners in ways that allow them to grow and sustain their play programs.
Previously, we offered "Buy One, Give One" (BOGO) for sales of individual balls on our website, and we also gave a percentage of proceeds from Amazon sales. Now, instead of simply giving a ball, we'll be expanding our model across all website sales, which includes our Give One sales, bulk sales, individual ball sales, and Amazon.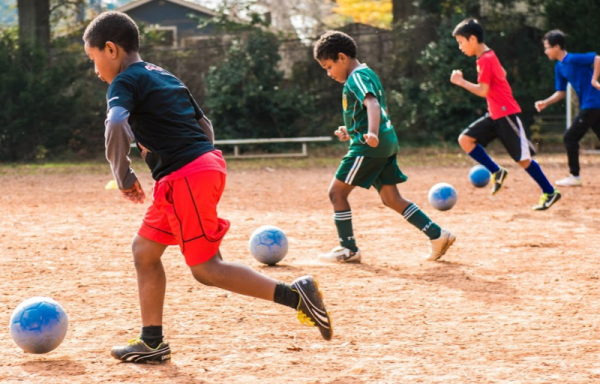 ______________
Where will the 5% go?
The proceeds collected from the 5% will go to help fund play resources (including One World Futbols) and support play programs for our partner organizations. Our current beneficiaries for the 5% are focused on three different issues.
– Sport for Development (e.g., Coaches Across Continents)
– Refugee Youth (e.g., International Medical Corps)
– Disaster Relief and Recovery (e.g., Save the Children)
______________
Questions?
We have added a section to the FAQ page on our website that we hope answers any lingering questions about this shift. If we did not address your question there, feel free to email us at play@oneworldplayproject.com.
Thank you again for helping us deliver play to those who need it most. We are 8 years into this project and we are excited to see where this journey takes us in the next 8 years.
Play On,
The team at One World Play Project