One Ball. One World. One Unforgettable Brand Story
One Ball. One World. One Unforgettable Brand Story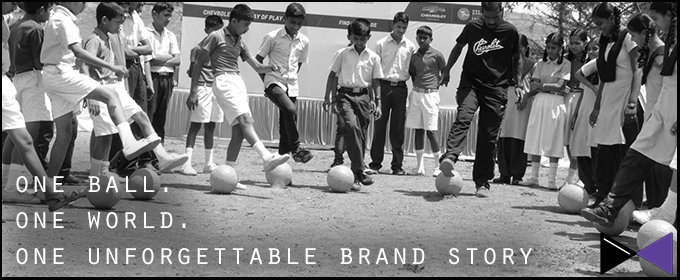 "It started with a simple concept: A ball." This is how One World Play's Brand Story begins. Every now and then I take a few moments to sit back and marvel at how quickly simple ideas can grow into huge movements. A random whimsey transforms into a book. A conversation at the pub manifests into a bonafide business. A dream of helping a few evolves into the reality of helping many.
This is what I see when I focus on One World Play's brand story, because it may have begun with a durable ball aimed at helping those less fortunate play the game of football, but it isn't about football any more. Somewhere along the path it grew, which is why I love stories oh-so much.
They never end, you see. Stories always provide the opportunity to grow and take on many forms.