18 reasons why our Campaigns Program is a good Bar Mitzvah service learning project
Blog post by Eric Rubin, Marketing Director, One World Play Project
The term "Bar/Bat Mitzvah" literally means "son/daughter of the mitzvah," or one who is obligated to do good. Jewish custom has been to mark this milestone at the age of 13 with a ceremony to welcome the child to adulthood and initiate them in the opportunities and responsibilities that come along with this new status.
When I was a Bar Mitzvah in 1987, service learning projects were not part of the process. In meetings with my rabbi, I practiced my Hebrew, we discussed the meaning of my Torah readings and he helped me craft my speech to my congregation. But that was about as far as it went.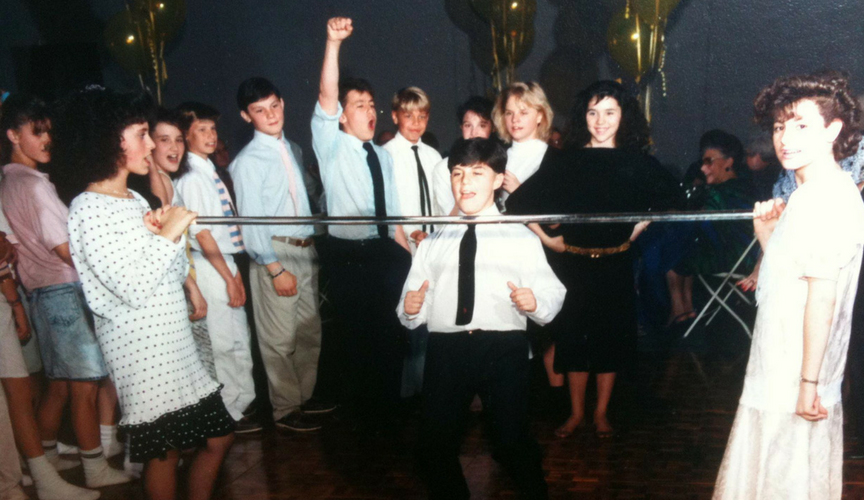 Flash forward to present day, and service learning projects are now an integral part of the Bar/Bat Mitzvah process. The impetus behind this new aspect is so the student can fully feel what becoming a Bar/Bat Mitzvah is about: study, work and kindness.
At One World Play Project, we've recently seen a lot of students start Bar/Bat Mitzvah campaigns with us. What's a campaign? Well, through a campaign with us, you create a page on our website where family, friends and others can give One World Futbols—soccer balls that never need a pump and never go flat—to the cause of your choice.
After some discussions with current campaigners, it's clear our Campaigns Program resonates for those looking to take on a meaningful, impactful Bar Mitzvah service learning project. For those on the fence, we came up with 18 reasons why campaigns are good for soccer fans with an upcoming Bar/Bat Mitzvah.
1. Experience "Tikkun Olam" in action.
"Tikkun Olam" is Hebrew for "repairing the world." Campaigns allow students to offer a solution to an ongoing problem in disadvantaged communities: they provide access to play.
2. Have a Bar Mitzvah service learning project with a lot of impact.
For every One World Futbol donated to a campaign, an estimated 30 kids will get access to play. So if a student were to raise 50 balls, their work would impact 1,500 kids. Now that's amazing!
3. You choose where to donate the soccer balls you raise.
Did you encounter a village or a community in need of play resources while on vacation? Is there a school in your neighborhood in need of PE equipment? If so, you can name them as the benefactor of your campaign.
4. Do good while doing something you love.
Our Bar Mitzvah campaigners are all soccer fans, and our program is a perfect fit for someone who loves this sport.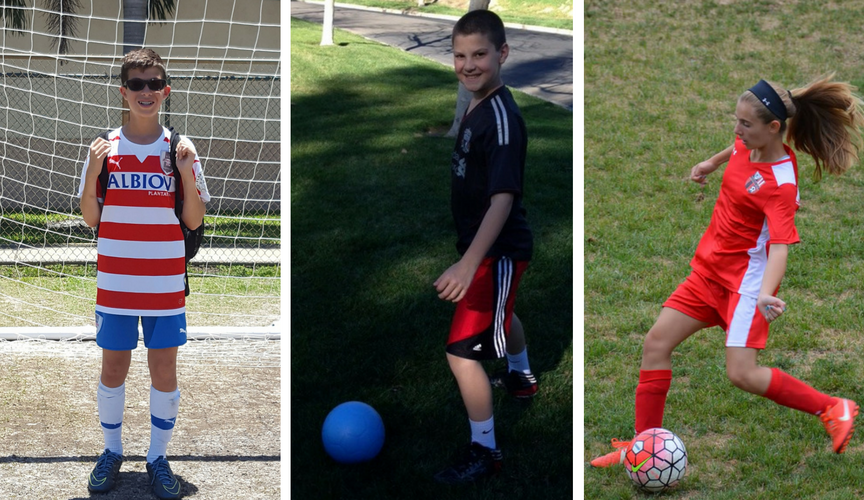 5. Connect and engage with your family members.
Campaigners raise soccer balls by reaching out to their personal networks. It allows your family to be a part of your learning project, so when the big day comes, you know it was a family affair.
6. Learn how to run a grassroots campaign.
From a logistics standpoint, you'll be tasked with set-up, follow-through and then thanking donors. It's not a lot of work, but it is enough to feel like you accomplished something real and special.
7. Spread the message of a company doing good in the world.
One World Play Project is a B Corporation focused on doing good—not just the bottom line. The more people who run campaigns, the more impact the One World Futbol will have on those who need it.
8. Inspire others with your work.
Imagine a friend, teacher or relative learning about what you're doing and then they start a campaign, too. It is our hope that the more campaigners we have now, the more people will also run campaigns in the future.
9. One World Play Project is not political or affiliated with any one organization.
Our company's sole mission is to share play everywhere and anywhere. It's that simple. Join us!
10. Embrace the playful aspect of your childhood.
While becoming a Bar Mitzvah is about becoming an adult in the eyes of your congregation, partnering with One World Play Project allows you to connect with play. Adults can sometimes lose that playfulness, and as a student becomes an adult, embracing play is vital.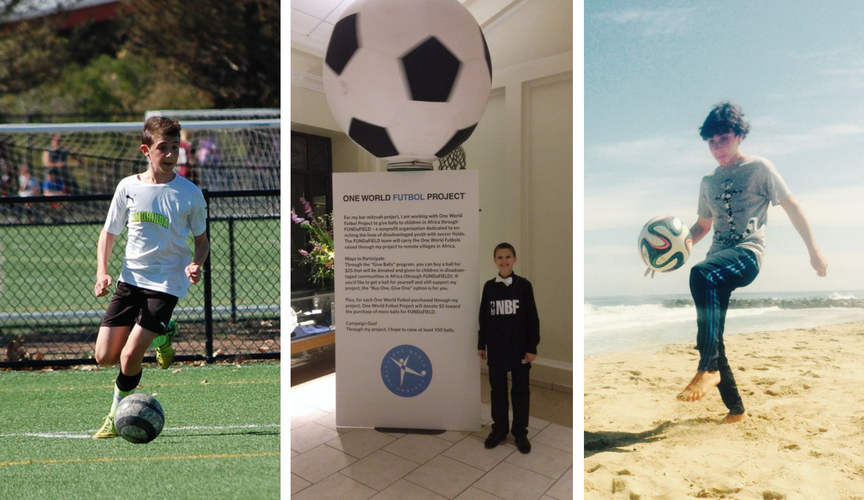 11. We have someone on staff to help you.
Alie, the team member who heads up our Campaigns Program, will help you get started and answer any questions that come up throughout the entire process. She's an essential resource for campaigners!
12. We host your Bar Mitzvah service learning project page on our website.
People can support your campaign through our website, and you can track donations easily. We host the page and will get everything set up for you. The process is very simple. We just need your campaign application in place to get started.
13. You won't need your parents' help.
You can do this on your own! It's very straightforward, and we've seen students run amazing service learning projects without us ever having talked to or emailed with a parent.
14. Learn how to interact with communities that are in need.
You'll take the lead on communicating with the organization you choose to donate One World Futbols to. This provides you an empathetic opportunity like none other.
15. You can't be forced to do this.
For those that sign on, they do so because this service learning project idea resonates with them. We do not get campaigners who are not energized by the idea of raising balls, thus making this an amazing experience for both parties. It's a choice!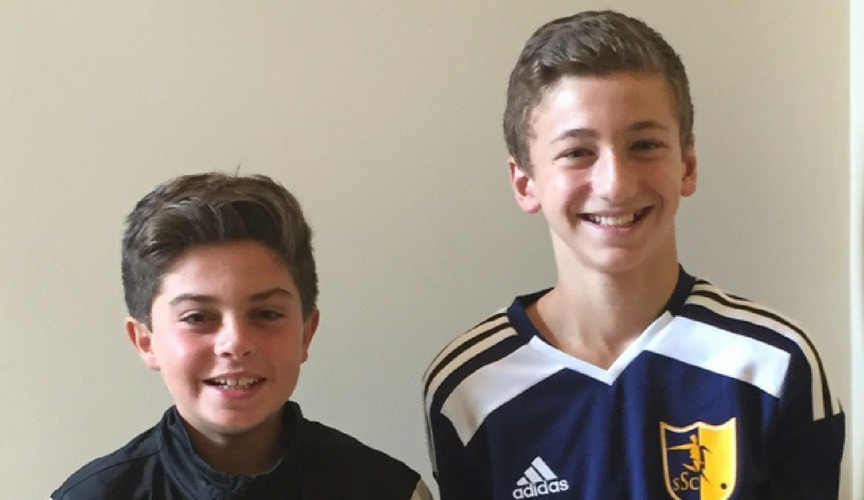 16. A campaign with us can be seen as a combination of service, advocacy and Jewish study.
For those students that have run campaigns in the past, the entire process allowed them to touch on three major tenets of what it means to become a Bar Mitzvah. You will serve, speak up and learn.
17. You're raising soccer balls—not money.
While money is extremely beneficial to most organizations, it's not always the best thing for the moral development of those benefitting from the organization's work. Experiences are way more meaningful than just receiving a check.
18. Torah, avodah and gemilut chasadim.
Translated to English, this means "Torah, work and acts of loving-kindness." A good service learning project will have all of this intertwined in it.
From what we've mentioned above, we think One World Play Project can be the perfect service learning project for many Bar/Bat Mitzvahs beginning the journey to adulthood.

Related articles
How to make a difference: Simon's Bar/Bat Mitzvah service project
Related campaigns
Ari's Mitzvah Project
Ben's Mitzvah Project
Caroline's Bat Mitzvah Project
Evan's Mitzvah Project
Jake's Bar/Bat Mitzvah Project
Noah's Mitzvah Project
Simon's Bar/Bat Mitzvah Campaign
SOCCER (do)NATION
Team Zucker Mitzvah Project