BAWSI: engaging, equipping and encouraging girls
Guest blog post written by Jennifer Smith, CEO, Bay Area Women's Sports Initiative
"I grew up in a supportive neighborhood where playing was a given. Confidence was born on the playground, and subsequently, a can do attitude and belief that anything is possible flourished. Play is not just for fun but to build a foundation for life. Every lesson I learned, I learned on the playing fields. Every young girl needs this opportunity to grow and explore, so she can be the woman she is meant to be." — Brandi Chastain, World Cup and Olympic champion soccer player, author, soccer analyst and co-founder of BAWSI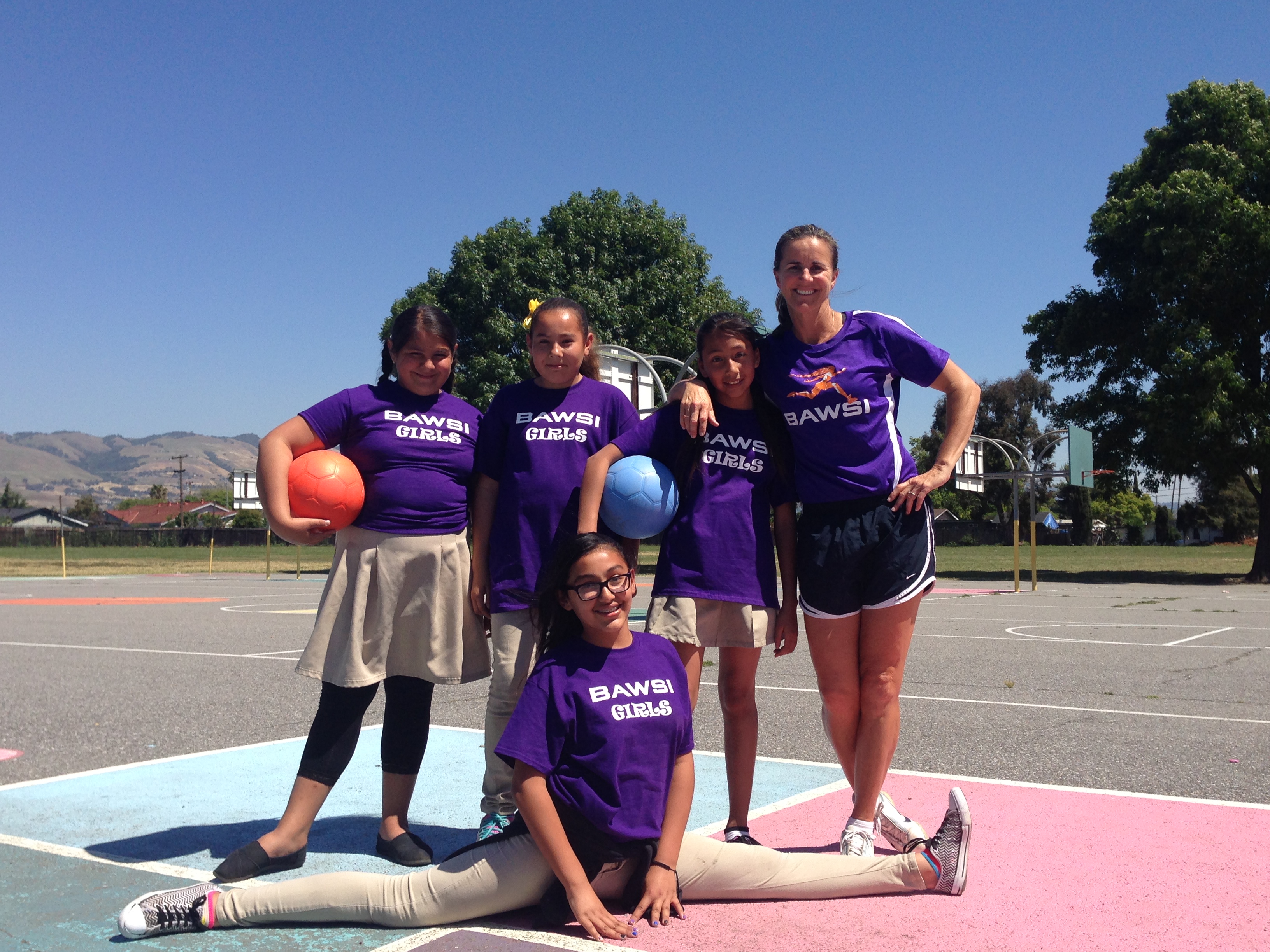 Ask any athlete about their experience with active play and sports, and they will tell you, "It made me who I am today," or "It taught me lessons I use in life everyday," or "It shaped my character."
It's true for all of us who play. When we get the opportunity to play, we release stress; build muscle, flexibility and cardiovascular health; learn to compete; learn resilience when we lose and humility when we win; and learn to be part of a team. The list of incredible benefits goes on and on.
Active play and sports are a formidable and positive way to ensure a thriving childhood and a foundation for a successful future.
But what about the children who don't have the opportunity to play? What about the children who get left out of sports, or active play, because of cost, resources, transportation, unsafe neighborhoods, gender or disabilities? Increasingly, there is a gap between young people who have access to sports and those who do not.
That's where the Bay Area Women's Sports Initiative (BAWSI) comes in. Founded in 1995 by Women's World Cup Champions Brandi Chastain and Julie Foudy and women's sports executive Marlene Bjornsrud, BAWSI was created to address the issue of access to sport with the help of fellow female athletes. A simple idea with deep impact in the community, BAWSI's mission then was to bring health, wholeness and hope to underserved children in the local San Francisco Bay Area community at a time when the epidemic of childhood obesity and chronic disease were just coming to light.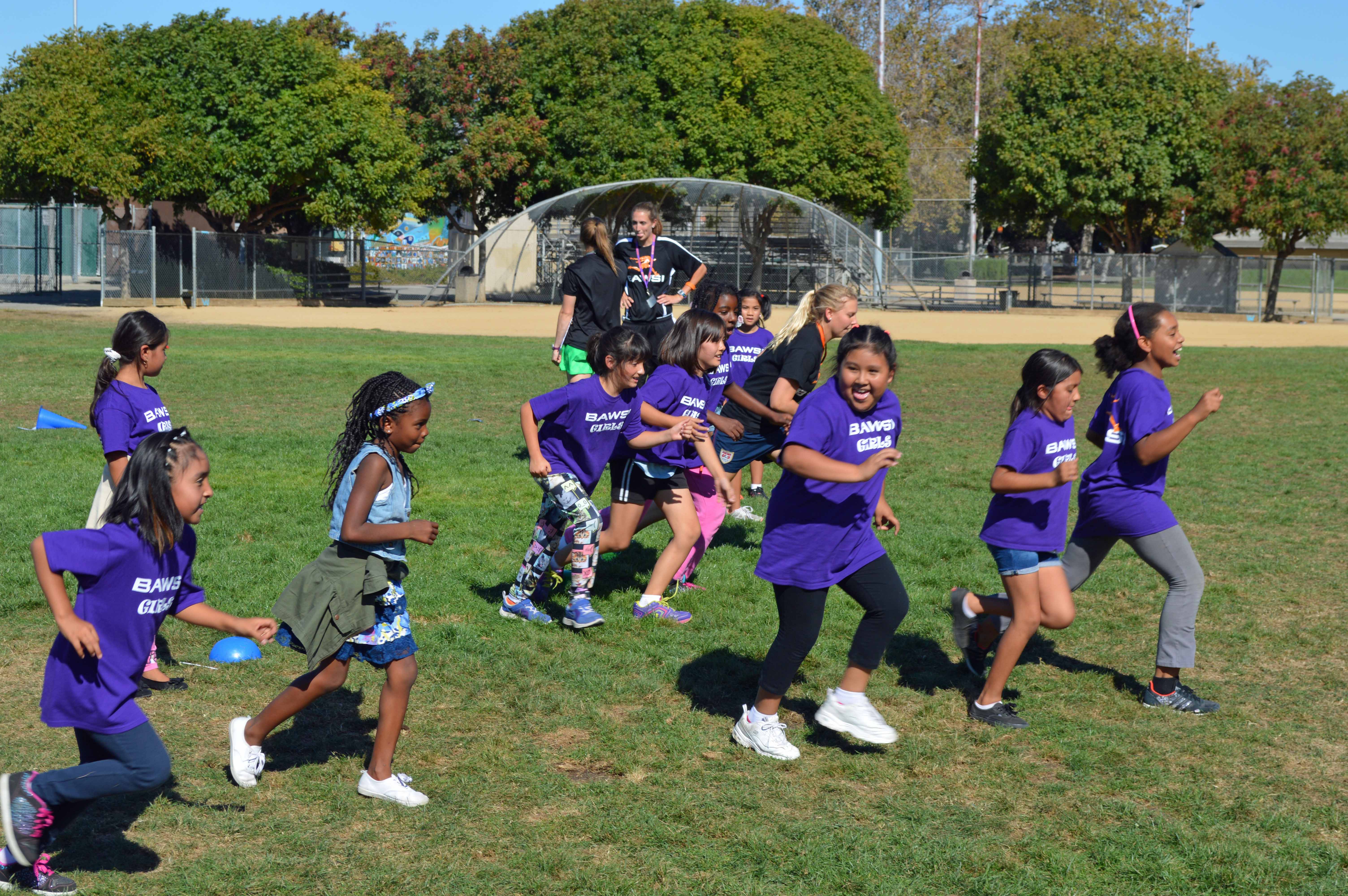 BAWSI started with an afterschool program for girls in underserved schools where 50% or more of the population is on free or reduced lunch. In this program, female athletes led a series of stations that incorporated fun, high-energy games; introduction to sports; and a journaling station for self-reflection on big concepts like "leader," "confidence" and "courage."
In our last 10 years, we have found over and over, that after eight weeks in a caring, nurturing environment with strong, healthy female role models from local colleges and high schools, our BAWSI Girls begin to put their shoulders back, raise their hands in the classroom and think more positively about exercise and their futures.
One of the inspirational principals we work with at Dorsa Elementary, Devorah Duncan, shared her perspective on the impact of BAWSI Girls in her school community: "In times of devastating poverty, families are forced to fully focus on basic survival. There are no spare minutes for physical exercise or even quality time. To survive as a family, daughters, by necessity, become caregivers with duties often better weighted for adults. BAWSI Girls gives daughters a respite from the stress of their lives. It gives them a way to learn about a healthier life and a real-life example of a more stable way of living. BAWSI Girls is not just a way to build leadership skills and healthy bodies, it is a pathway from poverty. The BAWSI Athletes are lighthouse beacons who show these daughters how to obtain a future that includes higher education and good choices. Anyone can make a difference, but it takes a team to make an impact on ending poverty!"
Play is meant for everyone! It shouldn't be a luxury item. It's much too powerful a tool for human development to be reserved only for "the haves" and inaccessible to the "have nots." Our call to action is simple, we hope everyone who loves and appreciates play will take a look around your own communities to see who doesn't have access to play and then take action to fill the gap. If not us, then who?
To help support the work of BAWSI and bring the transformative power of play to girls who need it most, support the All Girls Can Play initiative at allgirlscanplay.com.
Related articles
All Girls Can Play: delivering One World Futbols to BAWSI
BAWSI: engaging, equipping and encouraging girls
Women Win: empowering girls & amplifying their voices
#AllGirlsCanPlay