How to connect with locals when you travel the world
by Jim Guthrie
Jim Guthrie works for United Hydrocarbon in Chad. To date, he's distributed more than 100 One World Futbols—ultra-durable soccer balls—to schools and communities throughout the country. From living in Chad to traveling internationally, Jim knows how to connect with locals as he travels.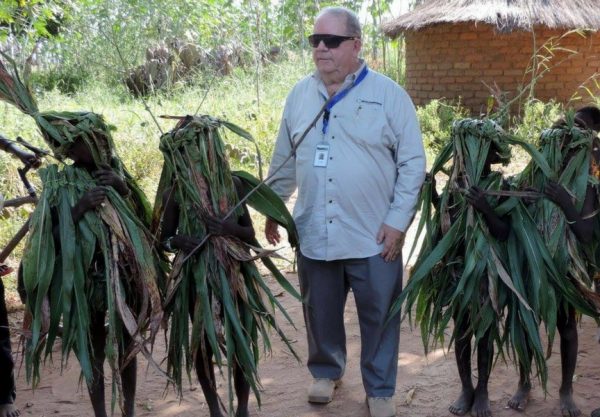 I was driving through the bush in southern Chad when, out of the corner of my eye, I saw four young boys in banana leaves and, based on their camouflage "apparel," knew they were participating in some kind of village initiation to become respected men of their tribe. Wanting to know more, I stopped and got out of my vehicle alongside my translator.
The young boys immediately hid from my view.
Shortly thereafter, a man approached us with a grim look on his face. He wanted to know what we wanted. My translator quickly told him I was interested in the village tradition and that we meant no harm.
The man and my translator continued talking. As they did, I heard the man use the word "footballs" (soccer balls) and quickly realized that word travels well in the bush. This man had learned that I'd given some schools in the area One World Futbols. He wanted some for his village, too.
Through my translator, I told the man I didn't have any of the ultra-durable soccer balls with me but could have two delivered to his village the next day. He was elated!
Through this chance encounter, I received an invitation to an initiation celebration for all the boys from four villages. I again shared One World Futbols with them.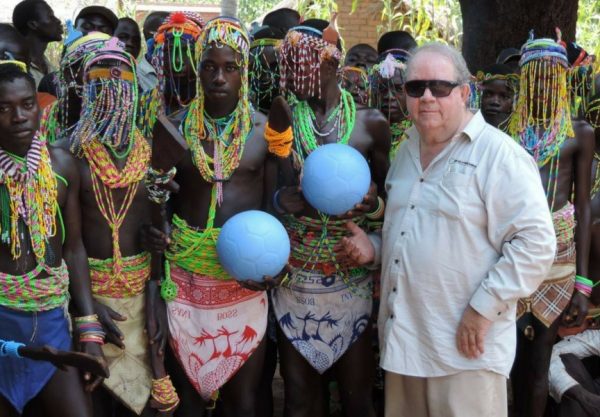 When it comes to the One World Futbol, word travels fast in the bush in southern Chad! These ultra-durable soccer balls are a prized and well-loved possession—for those who receive them and those, like myself, who get to share them with others. Soccer is the world's most popular sport, and having a ball that can withstand tough environments is a gift to many. As you travel the world, I now know these soccer balls make a great tool for connecting with locals.
Interested in traveling with and donating these ultra-durable soccer balls? Buy One World Futbols in bulk for your next trip today.