Discovering the true power of play
Brittany Ammerman is a senior at the University of Wisconsin. She's a gender and women's studies major and a forward for the Badgers' Women's Hockey team. She's also the force behind the Nikumbuke Women's Soccer League campaign raising One World Futbols for villages in Kenya.
The concept of sport has been a part of me since I was five years old, ingrained in my mind, body and soul. I played any and every sport available to me: soccer, softball, hockey, surfing, bodyboarding, lacrosse—you name it, I played it. I rode my athletic ability right into college, where I'm continuing to experience the power of play as I compete on a nationally-ranked team and receive a world-class education. Play has taught me determination, dedication, time management and hard work.
However, it wasn't until I was 20 years old and traveling through rural villages in Kenya with Health by Motorbike, a community outreach health initiative group, that I fully realized the power of play.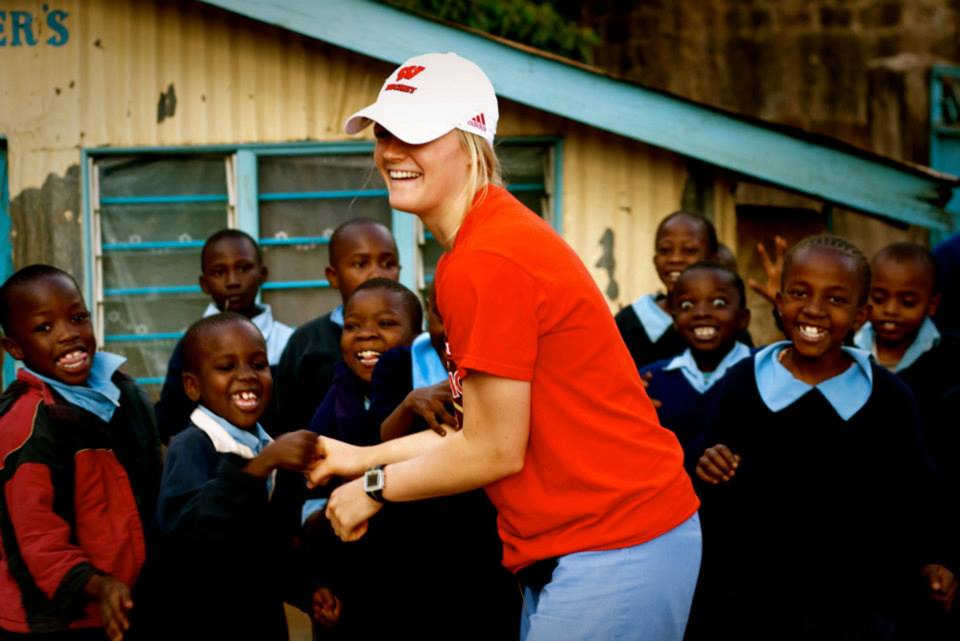 A new lens on play
I originally traveled to Kenya in May 2013 with Health by Motorbike to educate women in rural villages about women's health. While there, I bought a soccer ball from a street vendor in Mombasa who'd knocked on our bus window. My intention for that soccer ball was to use it to keep busy with the children of the women we were educating and perhaps fill some downtime.
In the first village, we met with the local women and provided a mobile health clinic for the day for their families and other villagers. Toward the end of the day, quite a few of us were sitting around trying to keep the conversation going despite the slight language barrier. Without hesitation, I grabbed the soccer ball from my backpack and placed it on the orange dirt littered with small rocks and gravel.
The women of the Mpakani village perked up immediately, took the ball from my feet and began a pick-up game. The women, 30 to 50 years old, played in skirt-like wraps called congas and bare feet. For the next two hours, the women played game after game, constantly smiling and laughing. There was an intense-yet-friendly competitiveness among them.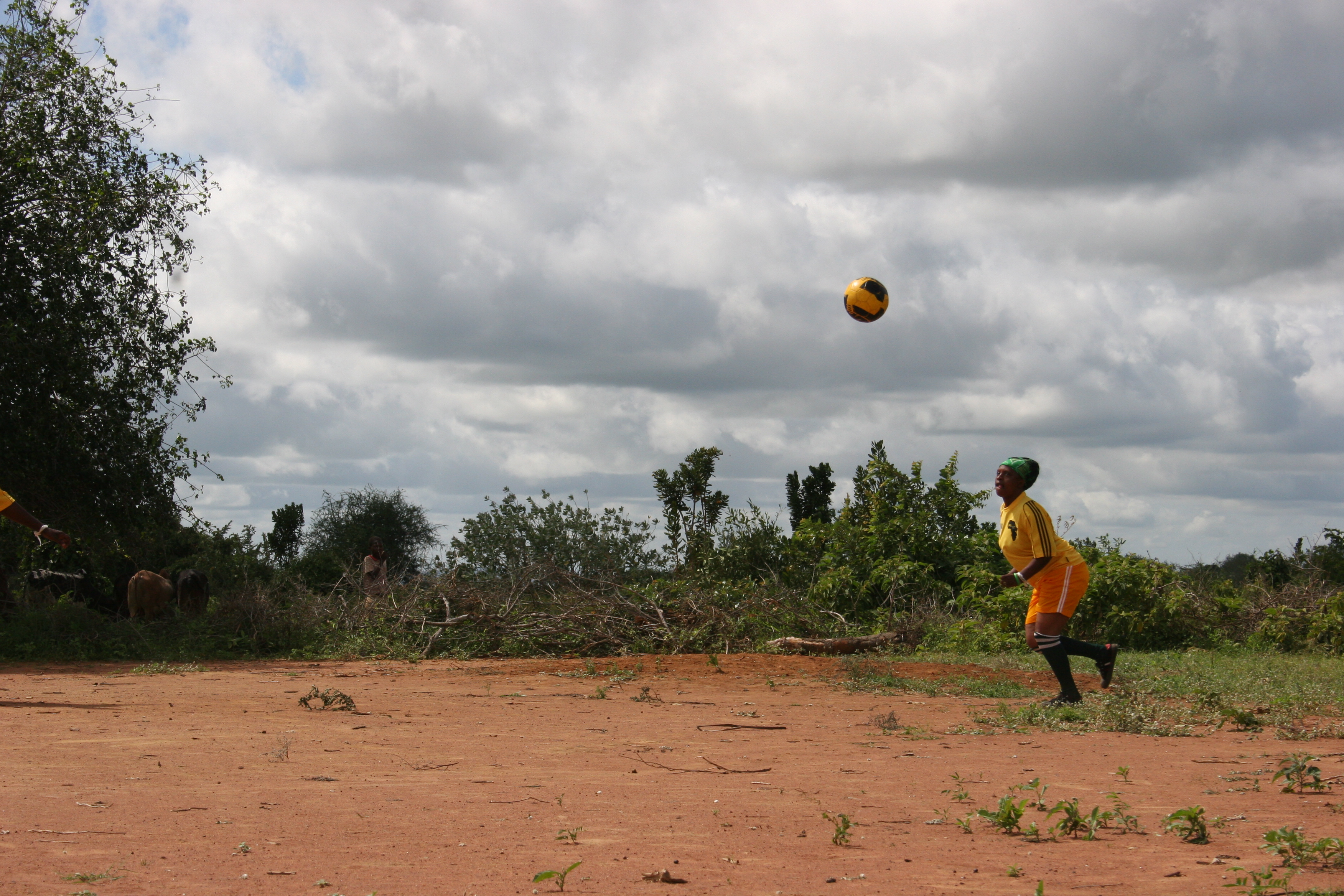 Before long, the sun sank and darkness came upon us. The ball had begun to deflate due to holes created by the gravel on the field. The game had left the women exhilarated and exhausted. With the day coming to a close, they needed to prepare dinner and tend to their families and we had to return to the Health by Motorbike base, so we said our goodbyes. I would not give the soccer game another thought, except to remember the joy the women had found in a simple game. The women, however, would not stop thinking about that game.
A moment of play, a legacy of inspiration
A month later, I received a phone call. The women had asked to form a soccer league to compete with one another. They needed jerseys, shorts, socks, shoes and balls. In June 2014, we began the Nikumbuke Women's Soccer League with two village teams. At the end of this month, the league will expand to six teams.
Nikumbuke is a Swahili term meaning "remember me." The women would always say Nikumbuke upon my departure from the villages, always asking to not be forgotten once I returned to the United States. Little did these women know, they would be remembered not only for their love of life but for their love of soccer and for redefining the power of play for me.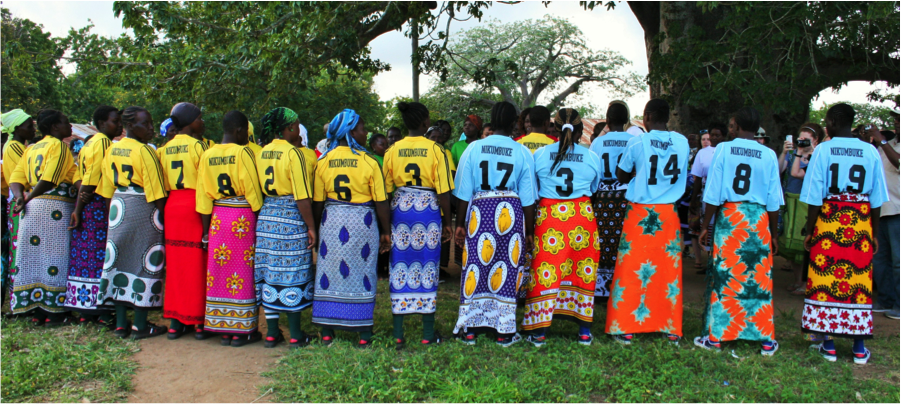 Play is empowering
Before I embarked on this journey, I only knew about the "superficial" power of sport—the glory of winning championships, the pride of receiving an athletic scholarship. Now, through the Nikumbuke Women's Soccer League and the women behind it, I see the true meaning of play.
These Kenyan women have developed a passion for the game. It's become an outlet for them mentally and physically. Through play, these women are empowered. They're confident. Their teammates have turned into lifelong friends. These women are dedicated to themselves, their teammates and their sport. They're having fun, and they have the ability to make things happen for themselves, their families and their villages.
These women aren't competing for money or fans. They're competing for themselves and for their villages. They aren't competing against each other. They're competing with each other. The league has created a sense of cohesion and brought the villages together in a country that's natively tribal and prone to civil war and dispute. The power of play has pushed differences aside.
The league has also brought the women a sense of agency. Through play, they now have the experience and confidence to know women can #MakeItHappen. Women can be soccer players, leaders and role models. In many ways, these women are agents of their own destiny, and through play, they're sharing the gift of that knowledge with those around them and those who hear their story, including me.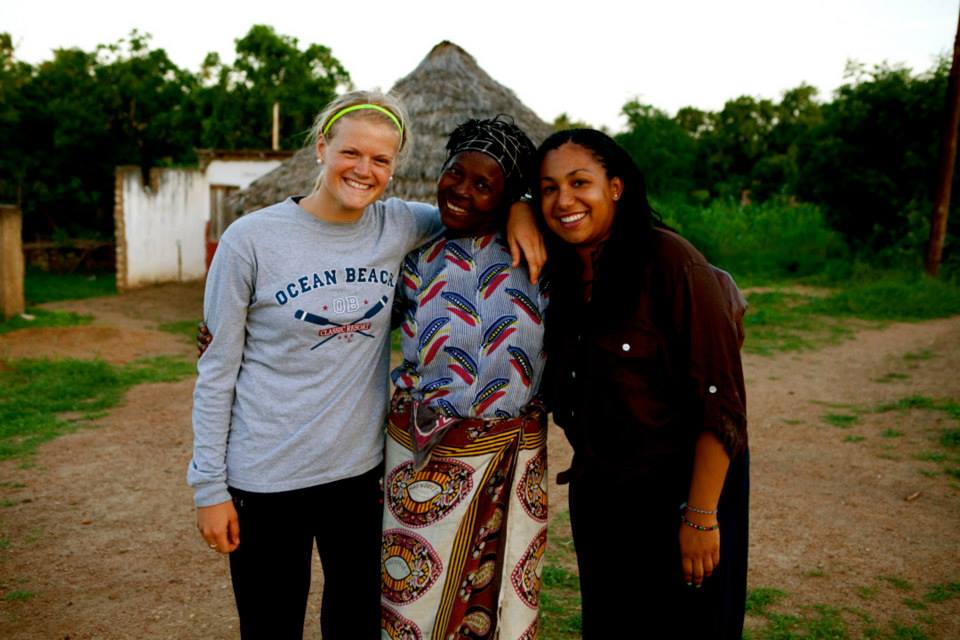 To support the Nikumbuke Women's Soccer League campaign, click here. At the end of March, Brittany will travel with a group from the United States to help expand the league and deliver One World Futbols raised through the campaign. Julie Foudy, a 1999 Women's World Cup Champion and Brittany's idol, will travel with that group.