Donating soccer balls to schools in Africa
By Hannah Wasserman, vice president, The S.E.L.F. Project
I recently had an amazing adventure in the rural areas of Matabeleland North, a province in western Zimbabwe, alongside The S.E.L.F. Project. Although I'm exhausted, I'm extremely inspired by the excitement of both the students and teachers I met there.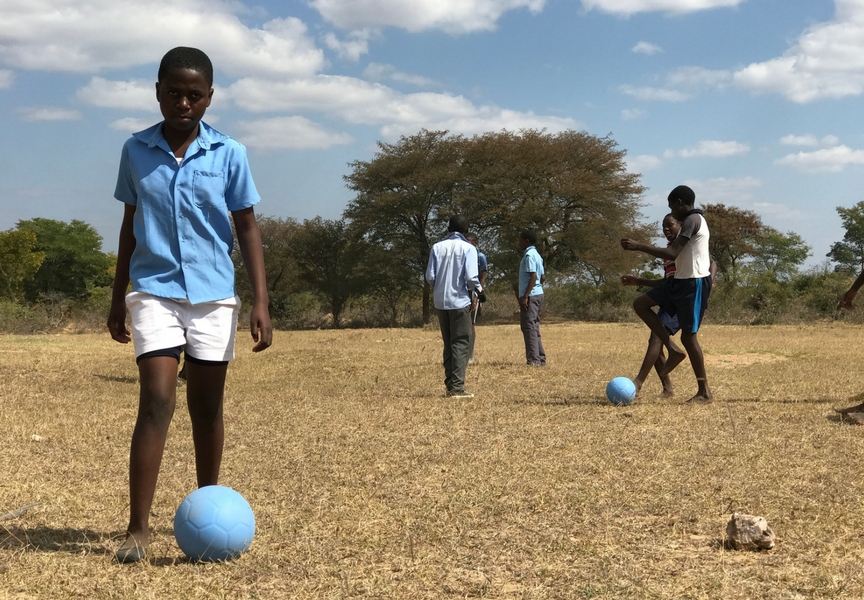 The S.E.L.F. Project (Sport Education Leadership Foundation) uses physical activities and sports to increase self-esteem and self-confidence among young people, especially girls and women. We believe sports can teach and instill teamwork and leadership skills to be used throughout life.
In Zimbabwe, we partnered with The Collin Nyabadza Children's Voice Charitable Trust (CNCVCT), a local organization, to visit three rural schools in the Bubi District: Majiji High School, Somvubu Secondary School and Gloag High School.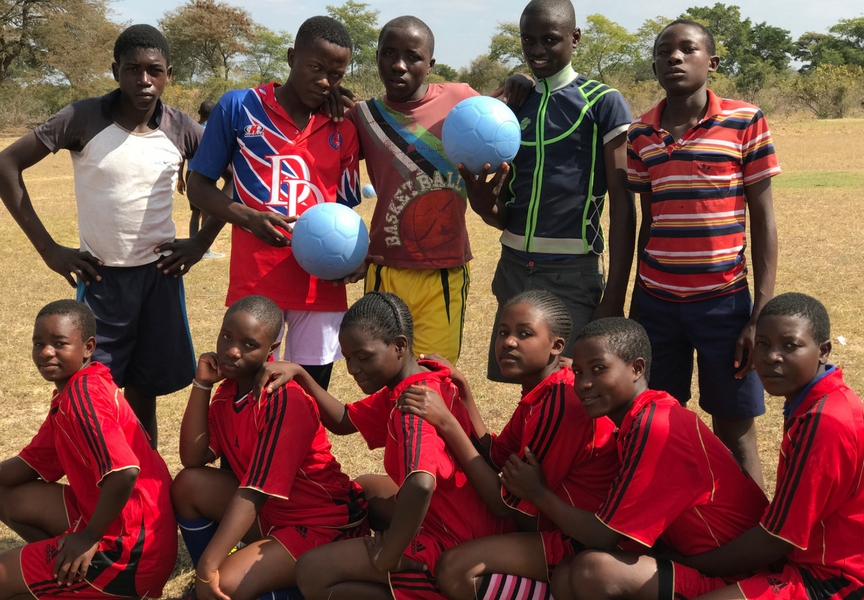 Holli Omori, president of The S.E.L.F. Project, and I spent a few days at each school. While there, the students and teachers exchanged lessons in physical activities and sports with us. We learned warm-up exercises; yoga; and soccer, volleyball and basketball skills and drills.
Donating to schools in Africa, giving the joy of play
Throughout our trip, Holli and I also donated ultra-durable One World Futbols to the schools and communities we visited. We carried the balls to Zimbabwe using three REI duffel bags.
Ordinary soccer balls don't last long on the harsh African terrain, and the students and teachers were in dire need of some sports equipment that would allow them to continue playing, learning and growing together. At the schools, I didn't see one piece of sports equipment outside the gear we'd brought with us to donate. So the students and teachers were beyond thrilled to receive the One World Futbols. They'd never seen anything like them before.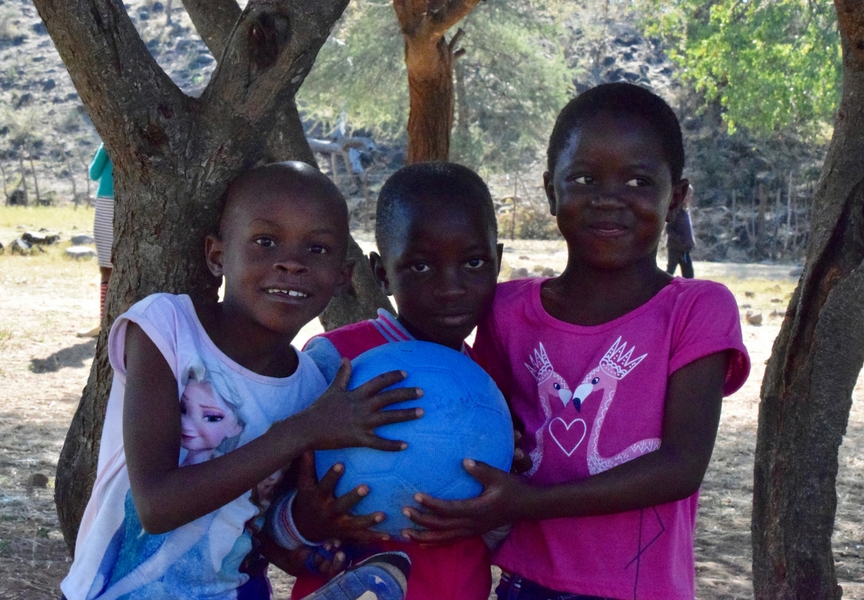 When we arrived at the first school, the students immediately asked if they could start a game of soccer. They had their eyes on the bright-blue One World Futbols and were amazed at how the balls required no pump and would not be easily popped by thorns. They took the ball, began playing and their game lasted until after sundown.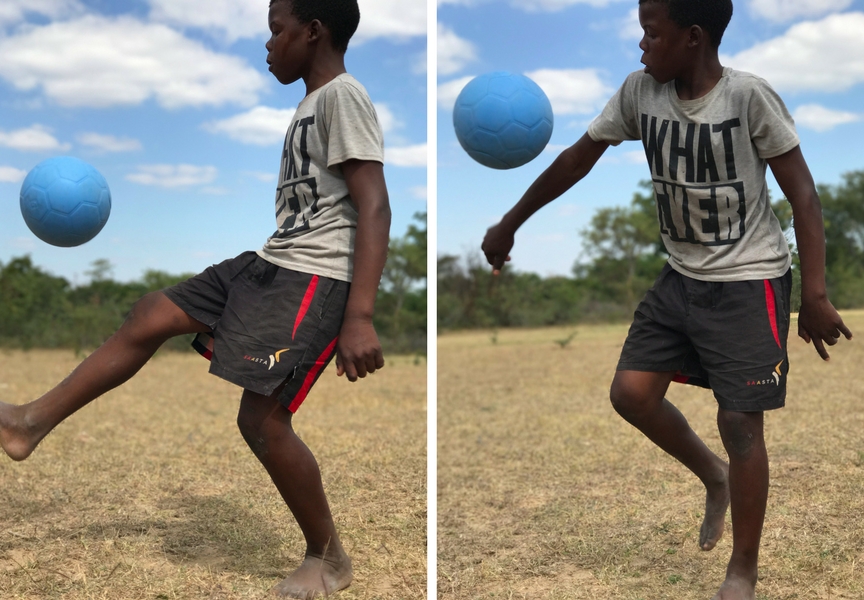 We left all three schools with a bag full of One World Futbols. The balls are used by the students daily and, as we witnessed, will last far longer than ordinary soccer balls.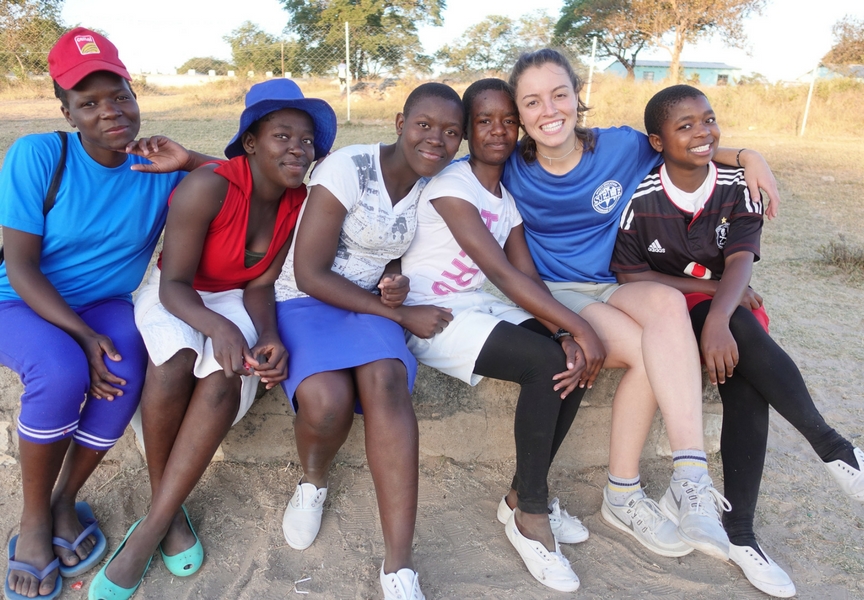 A month after visiting Zimbabwe, we surveyed the teachers about their experiences with The S.E.L.F. Project and the One World Futbols. Check back next week to see what the teachers and coaches have to say about the durability and benefits of the One World Futbols that we donated to their schools.
Donate soccer balls as you travel
Hannah and The S.E.L.F. Project bought One World Futbols at a discounted bulk rate and donated them to schools and communities in Zimbabwe. Like Hannah, you can give One World Futbols as you travel.

Related stories
Ultra-durable soccer ball reviews