Enhancing dreams through school, soccer
Donating sports equipment for schools in South Africa
In 2007, three years before the 2010 World Cup in South Africa, our partner Dreamfields started programming in township and rural schools within the country. Now, more than 10 years later, the nonprofit organization continues to work toward creating better schools through sport and building stronger communities through better schools. From the years leading up to that 2010 World Cup to today, Dreamfields has evolved, learned from experience and become a leaner, more efficient organization.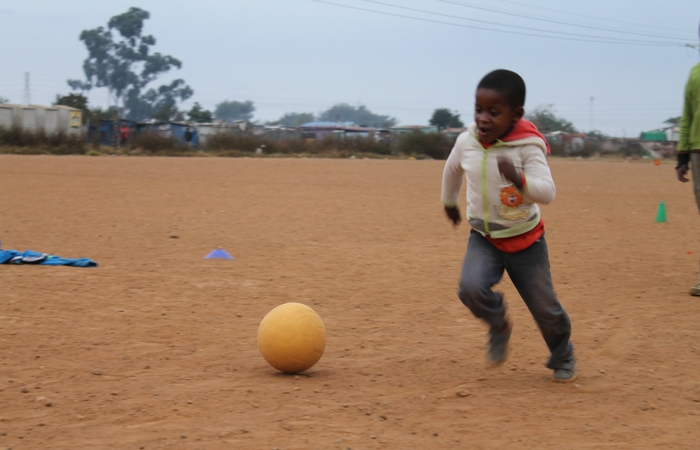 Combining soccer, education for a brighter tomorrow
In working with more than 32,000 kids across 19 South African projects, Dreamfields wants soccer (football)—the world's game—to be a vibrant and positive part of educational life. To do so, they invest in soccer facilities, programs and equipment for the schools with which they partner. (On average, each project has 14 schools with the largest project having 28 schools.)
Founder John Perlman says the kids Dreamfields works with are typically 10-13 years old. In rural areas, they're often living in single-parent households or with grandparents because their parents are away looking for work. In some cases, the kids are the heads of their households because both parents have died of HIV/AIDS. The stress and challenges these kids face are numerous, including lack of confidence, bullying, troublesome behavior, poor attendance, drug use and so on.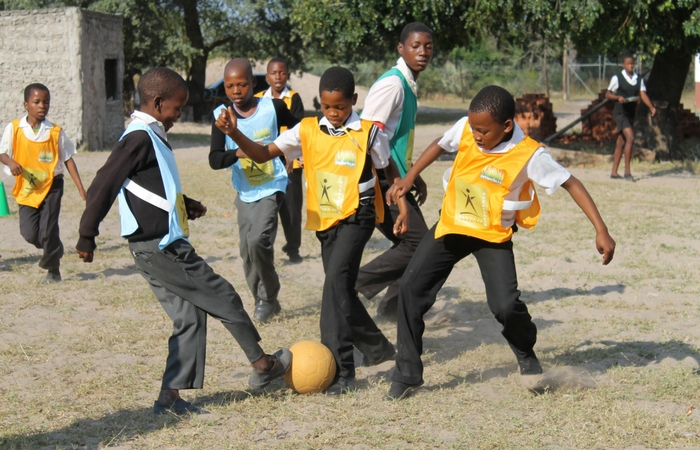 An inclusive culture
One of the key elements to Dreamfields' programming is the notion that every child gets to play, no matter their level. The organization's move to weekly five-a-side soccer games—versus knockout-style tournaments—ensures this is the case. It's not about winning and advancing; it's about the lessons that are learned through play and making those teachings available to all youth at all times.
"There's so much upside," John says. "We want kids to see the sport they're playing in long timelines."
During one of Dreamfields' first school assemblies with this inclusive model, John says that, when asked who wanted to play, 190 kids put their hands up. That school then proceeded to play 360 games of five-a-side soccer in the first four months of the school year. If you apply that to all the schools and communities in which Dreamfields is working, roughly 32,000 kids are playing on a weekly basis. That's quite a number!
The benefits of play
For Dreamfields, the benefits of play are various.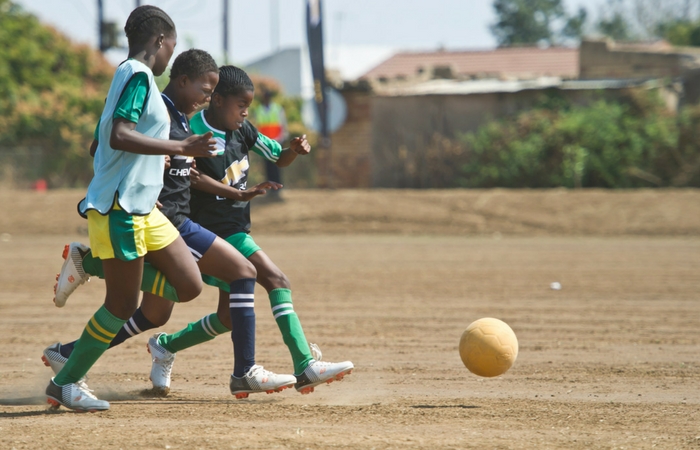 "Play, in and of itself, has massive social and educational value," John says. "We've done a lot of interviews with teachers and the schools where we work, and the benefits of play are all over the place."
Bullying is down. Once-troublesome kids are behaving better. Kids are coming to school, and their confidence is building.
"The biggest changes, people are saying, is that kids feel better about coming to school and kids who weren't coming to school come," John says. "So where there were attendance problems, there've been significant shifts."
Not to mention, play is quite simply a happy activity.
"I think that sport and running and physical activity is quite joyous," John says. "We seldom come and see the kids looking miserable."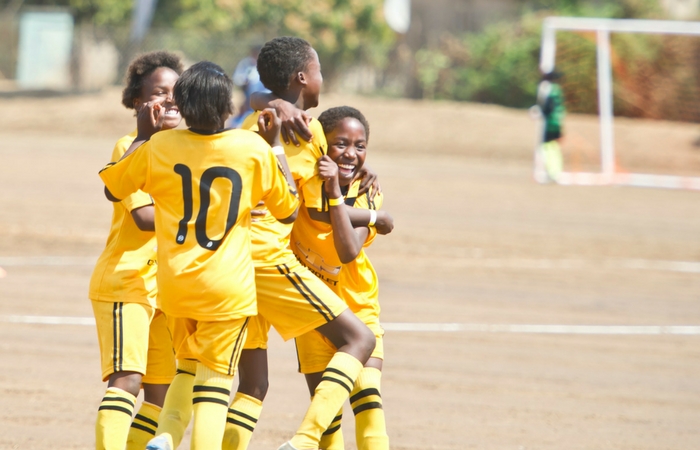 What can bring programming—those lessons and that joy—to a halt? Lack of equipment. Soccer equipment is a key component to Dreamfields' sustainable programming as are soccer balls that last—unpoppable soccer balls, if you will.
Check back tomorrow to see how Dreamfields keeps play rolling and how they plan to progress into the future.
Donate unpoppable soccer balls to organizations
One World Play Project partners with organizations like Dreamfields in disadvantaged communities around the world to provide play resources, such as One World Futbols, and services to children who need them most. Buy and give One World Futbols today.