Give Water. Give Play.
Guest blog post written by Mor­ée Scofield, Community Manager at Water.org
When my eight-year-old son runs into the house after school and grabs a soccer ball on his way to the backyard, I view it as nothing short of a blessing. For the last 20 years, I've exposed myself to some of the poorest communities around the world in an effort to serve and learn, and during those travels, it has become clear to me how rare a luxury play can be for children around the world.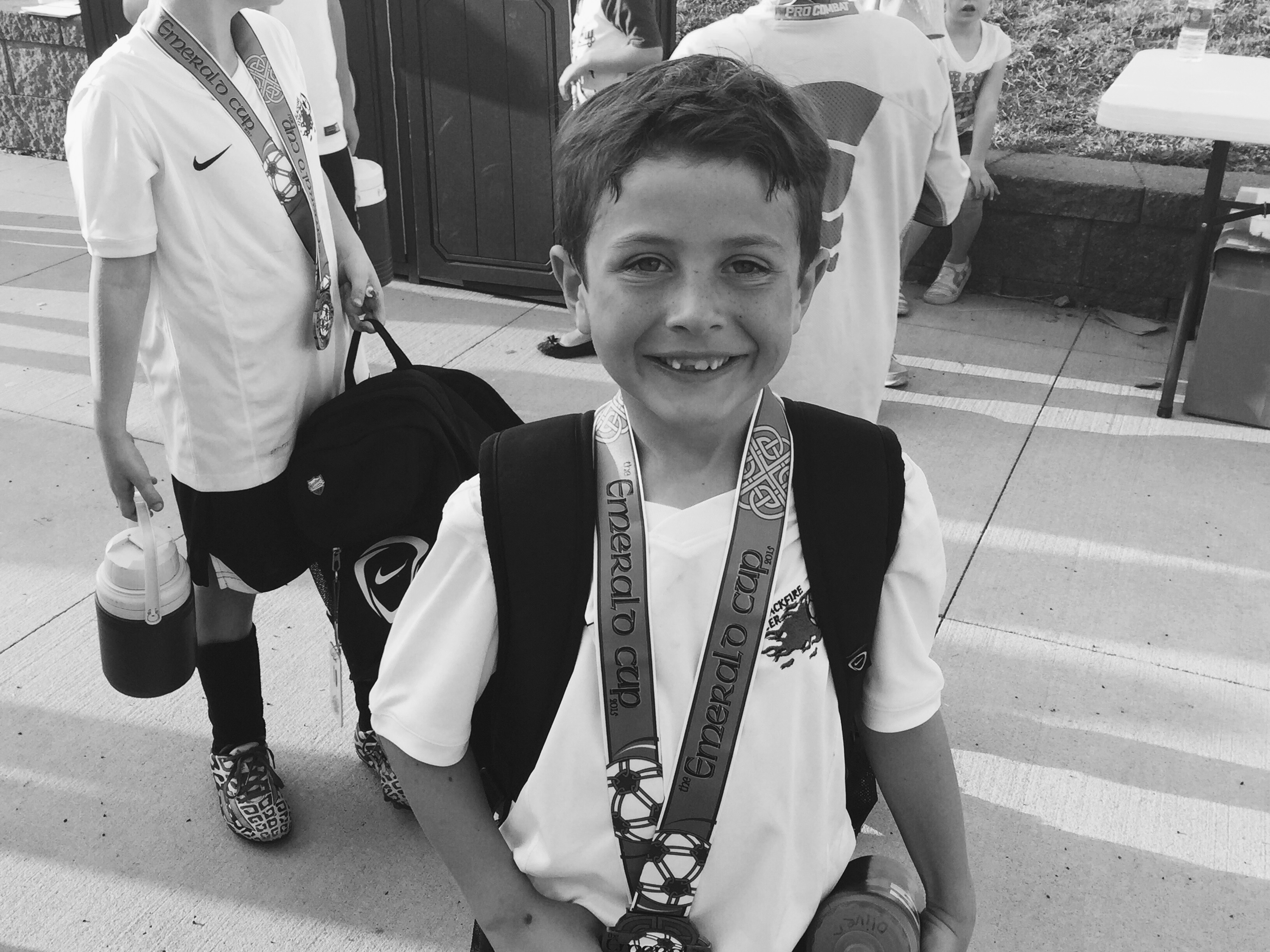 Time for play is not a priority when a family has no drinking water at home. Surveys from 45 developing countries show that women and children bear the primary responsibility for water collection in the vast majority of households, spending more than 140 million hours each day to collect it. This is time not spent working, attending school or playing. Further, when families don't have access to safe water, their children can suffer from infections and dehydration; every minute, one child dies from a water-related disease.
To me, it is unfathomable that my son might not come home from school and enjoy playing soccer with friends, that he might instead spend that time carrying heavy vessels of water from distant sources. But for millions around the world, that isn't unthinkable—it's a reality.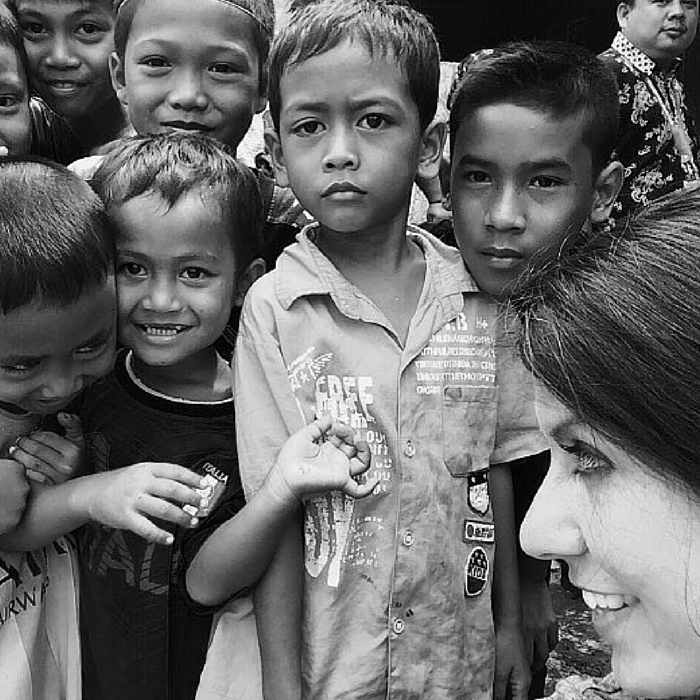 I remember having this very thought when I first visited Gonaives, Haiti, and met a number of boys whose parents died of cholera. These kids found their way to an orphanage whose caregivers (or "mamas") prioritized a safe water system. Because the "mamas" understood the importance of water, these boys had health and time and were afforded the right to run, play and kick a soccer ball from dawn 'til dusk. Despite their meager circumstances and tragic losses, these boys were able to experience playtime, stimulating their minds and bodies and enjoying a state of unbidden joy.
When my work at Water.org brought me to Indonesia, I saw something remarkably similar. More than 37 million people lack access to safe water on this densely-populated island country, yet when I met families who were granted access to safe water through Water.org and our partner organizations, I saw something remarkable: play. I found a group of boys kicking a soccer ball up and down a cobblestone alley. I watched young girls riding brightly-colored bikes to their friends' homes. And, all the while, I saw mothers smiling with a sense of pride as they watched their children play from afar.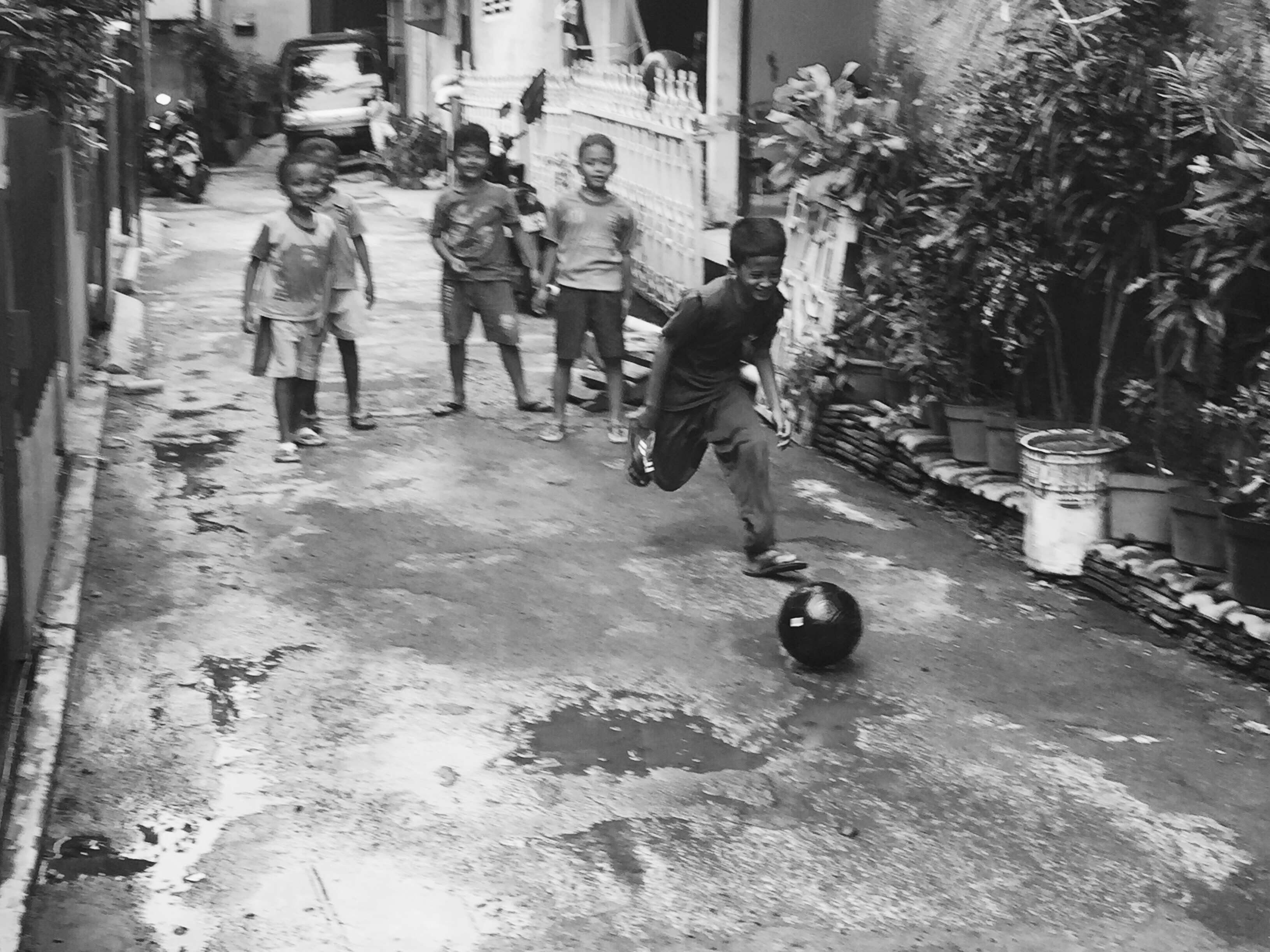 I am certain the "mamas" at the orphanage in Haiti, the mothers in Indonesia and I all share a sense of satisfaction when we are able to give a child we love a safe drink of water and shower them with the gift of play.
One World Play Project is teaming up with Water.org to celebrate the fact that water makes play possible. Use code WATER during checkout to receive 10% off your next purchase in our Play Shop. (Offer ends August 10, 2017.)

Related articles
How access to safe water gives kids more opportunities to play
Celebrating World Water Day with Drop in the Bucket