Learning to walk again, inspired by play
Story written by Jason Fader, MD
I am writing to thank you for your donation of 20 One World Futbols to our organization, Serge, two years ago. The balls have had a tremendous impact in Kibuye, our community in rural Burundi, one of the three poorest countries in the world, and I'd like to share one story of that impact with you.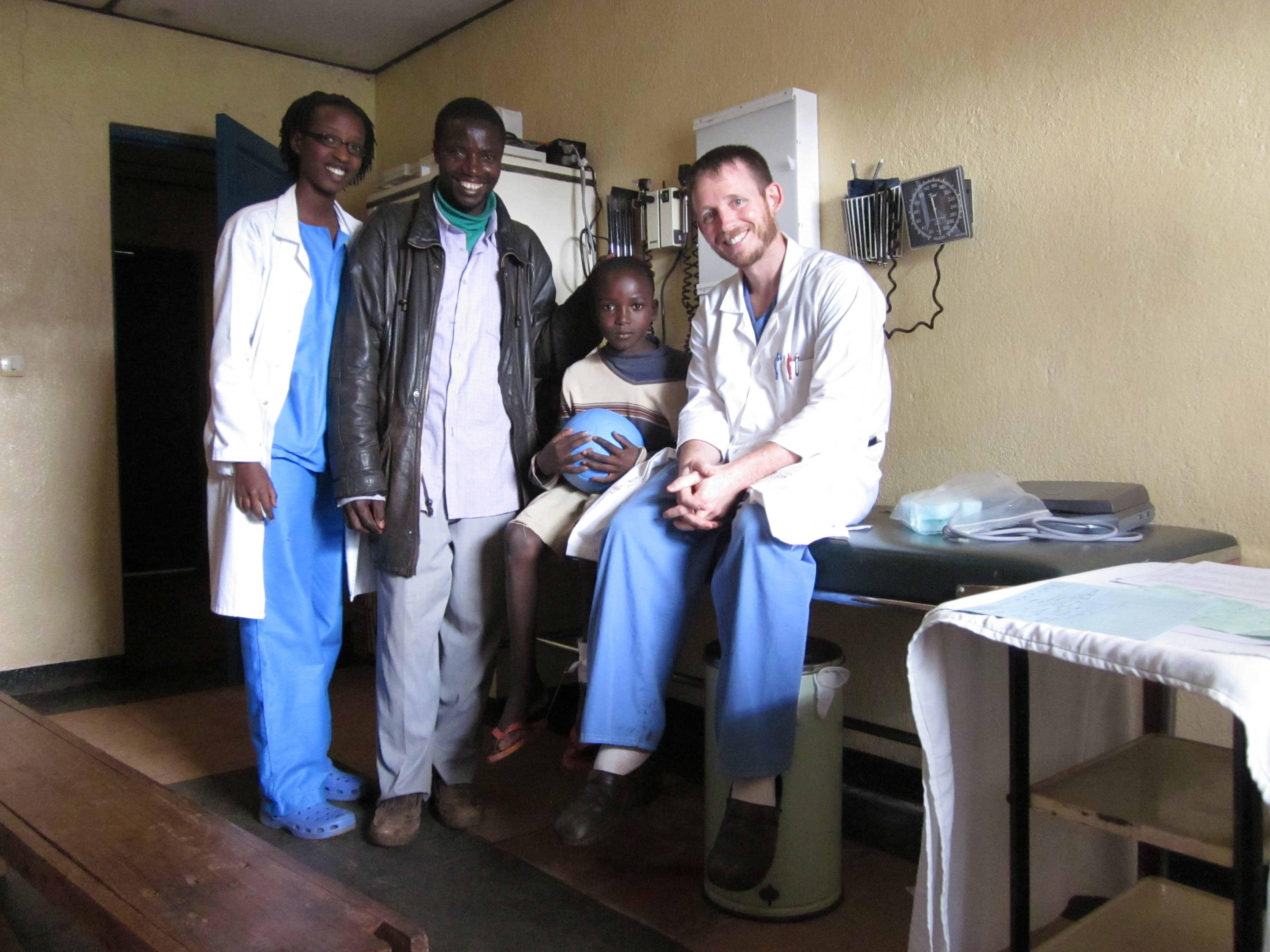 Yvan is the young boy pictured here holding the One World Futbol. When he was eight years old, he came to Kibuye Hope Hospital, where I work as a surgeon, with a severe infection in his leg. I admitted him to the hospital and prepared him and his father for the worst, that his leg would likely need to amputated. Obviously, this was devastating news, but Yvan has an amazing spirit, one that helped him rally against all odds.
Over many months, I performed multiple surgeries, and eventually, he pulled through without the need for amputation. Throughout those months, when Yvan was in the hospital, I discovered he loved playing football and that his dream was to play with his friends again.
There was a stretch of time when Yvan wasn't making much progress learning to walk again. Though it hurt him to walk without crutches, I knew it was best for him to keep at it, so one day, to provide some encouragement, I told him if he could walk from my office to the minor surgery room without crutches, I'd give him a football, a One World Futbol, to share with his friends. That was all the encouragement he needed. He was off!
It took him about five minutes to walk 100 feet with much concentration and effort, but he did it, so I gave him a One World Futbol. Since then, he's made great strides in his recovery. I often see him playing football, with the One World Futbol, with his friends.
Buy and give an ultra-durable One World Futbol to communities like Yvan's today at oneworldplayproject.com/product/buy-one-give-one.