Let's play: One World Play Project goes to Italy
Blog post by Emily Hopcian and Jenn Hwang
In October 2015, we traveled to Turin, Italy—it's a tough job, we know. While there, we met with longtime campaign partner Muti Onlus to collect stories, donate soccer balls and jerseys and host a tournament for the local Muti Onlus youth, all in preparation for the launch of Citizens FC, an initiative with our partner Tea Collection.
Since we were in Italy, our experience differed in many ways from past One World Play Project adventures. Still, some themes remained the same—play is universal after all. Here are five key takeaways from our time in Turin.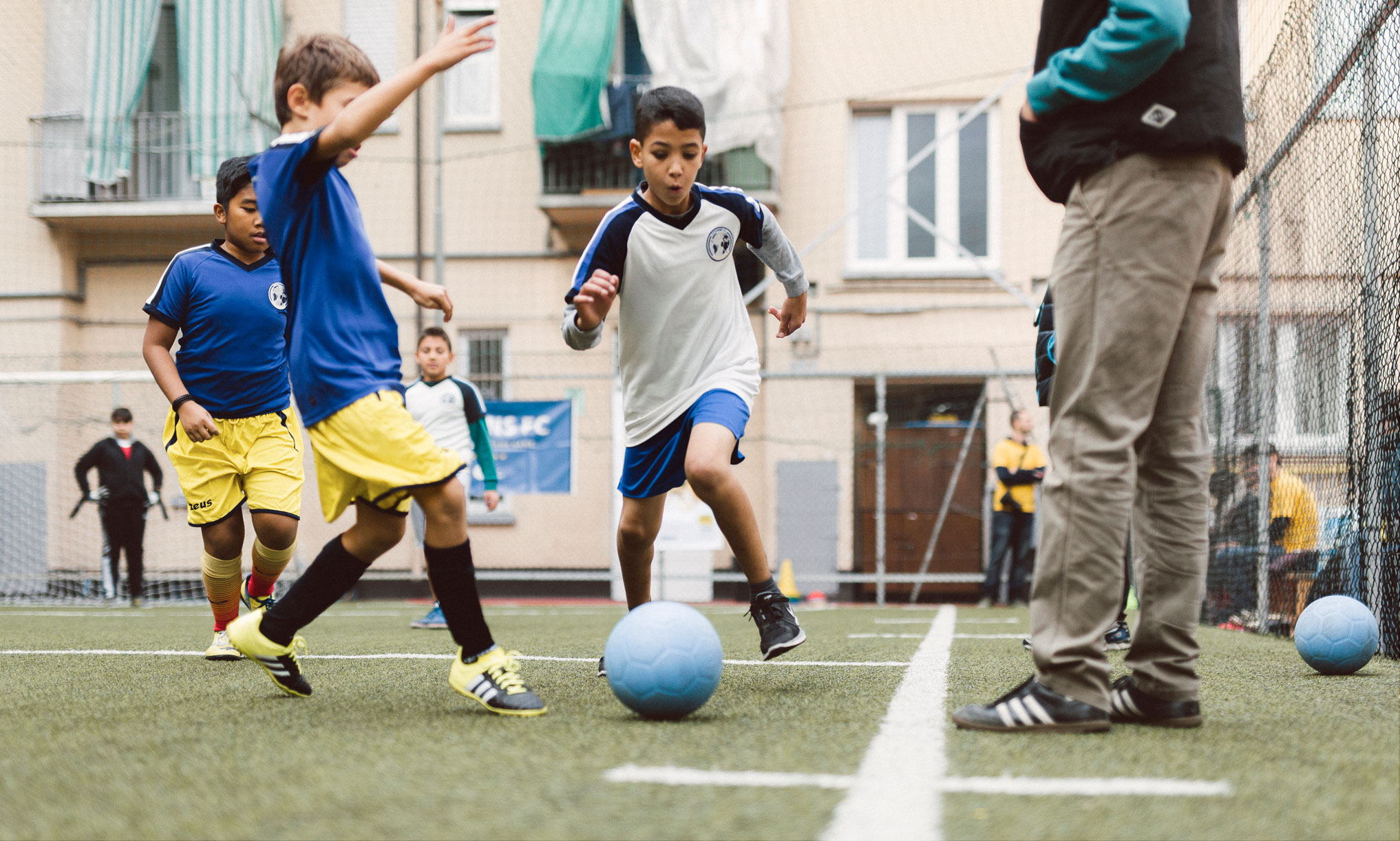 The people in Turin are some of the warmest, most welcoming people.
From our Airbnb host to the shop owner around the corner to the waitress in what quickly became our favorite restaurant to the amazing men behind Muti Onlus, everyone in Turin greeted us warmly and treated us as if we were good friends. Most were eager to learn about who we were and where we were from and also to tell us about their favorite places in the city or their favorite items on the menu. Thanks to the locals, we felt at home in the industrial city, Italy's first capital.
Everyone in Turin has a favorite gelateria—and they're all different.
In Turin, similar to most Italian cities, there are gelaterias on every street, every corner, everywhere. We wanted to try the best gelato Turin has to offer, so we asked people, "What's your favorite gelateria?" No two answers were the same. To find our favorite—and, of course, bring the answer to you—we sweetly ate our way through the city. Our favorites? Alberto Marchetti and GROM. The gianduja, chocolate with hazelnut, is a must.
We have the best partners. Hands down.
This is a common takeaway from our travels to deliver soccer balls, and Italy proved no different. We've been working with Muti Onlus on their campaign for more than two years now, and as is the case with most campaigns, we've been working with them from afar. It's not often that we get to step beyond emails and phone calls to meet a campaign partner in person to see and celebrate their programs.
Muti Onlus is creating opportunities for kids to experience the transformative power of play in Italy, Africa and Brazil—and the individuals behind the scenes are doing it all on a volunteer basis. The nonprofit organization uses soccer to provide kids with physical activity, while also teaching them important life skills and values. Muti Onlus wants to see children lead happy, healthy lives—in the classroom, in the play yard, at home and in their communities.
After spending time with Matteo and Riccardo—two of the Muti Onlus leaders—and the kids in Turin and hearing their stories, we have a new level of respect and admiration for the organization, its youth and the people who make it all possible.

There's need everywhere.
Italy may not strike you as a place of need, but the reality is there's need everywhere.
During our visit, we met immigrant, refugee and Rom youth—all part of Muti Onlus programs. The kids were just like any other kids we know from the United States. They loved to play, and even show off a bit.
On our second evening in Turin, we met up with Matteo. He explained that our plans for the week would shift slightly as one of the camps housing the Rom community—including some of the kids Muti Onlus works with—had been raided by the local police that day. This meant the people living there were on the move and in search of a new temporary home. Unfortunately, this was the second time in a couple of weeks this had happened—and it happened again later in the week just before the Citizens FC tournament. It was hard to imagine these happy, laughing kids we'd met having to pull up and move week to week, never really having a permanent place to stay.
We're all part of the same team.
The highlight of our final day in Turin was the first ever Citizens FC tournament. Hosted alongside our Citizens FC partner Tea Collection and with much help from Muti Onlus, the tournament brought together kids (and families) from around the world and celebrated something we all have in common—our love of soccer and our passion for play.
Citizens FC is a partnership between One World Play Project and Tea Collection designed to showcase the power play has to connect and unite us. Every Citizens FC purchase of a jersey or ball brings the joy of play to soccer-loving children in Italy, Haiti, Peru or the United States—and connects kids around the world through donations of balls or jerseys.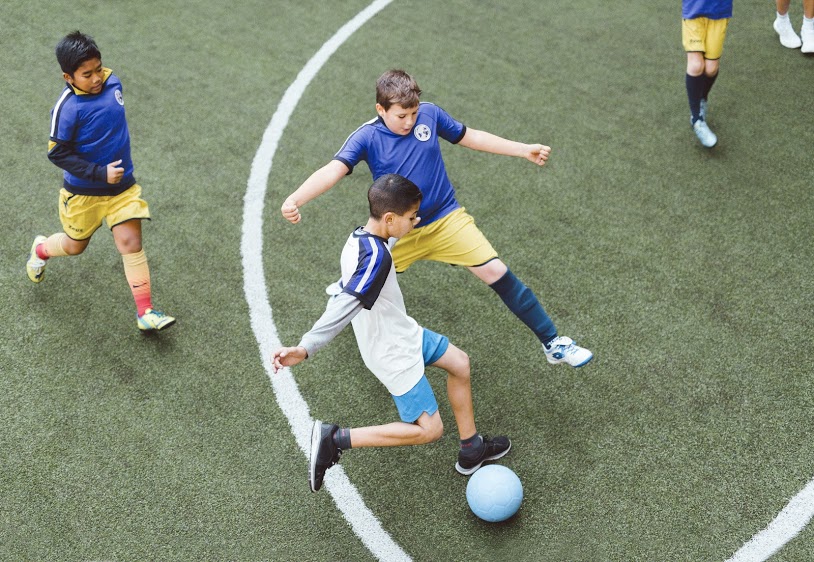 This was not only the first Citizens FC tournament, it was the first Citizens FC event—the first time One World Play Project and Tea Collection were donating Citizens FC balls and jerseys together. Before the tournament, the balls and jerseys were given to the participants, and as the children pulled their jerseys on and started passing the soccer balls around, play worked its magic.
On a Saturday afternoon in Turin, children from Italy, Egypt, Morocco, Venezuela and the United States discovered that in soccer they speak the same language. No matter where we're from, play has a way of breaking down barriers. It makes the world feel a little smaller, and it makes us feel a little closer, as though we're all part of the same team.
For more on Citizens FC and to purchase balls and jerseys, visit CitizensFC.com.

Related articles
Teaching teamwork and social integration through soccer
Kid-friendly travel: a Tea Collection family adventure in Italy
Boys & Girls Club: a youth development program that gives back to the community