Making a difference, building healthy communities with safe water and play
By Sam Chappell, Healing Waters International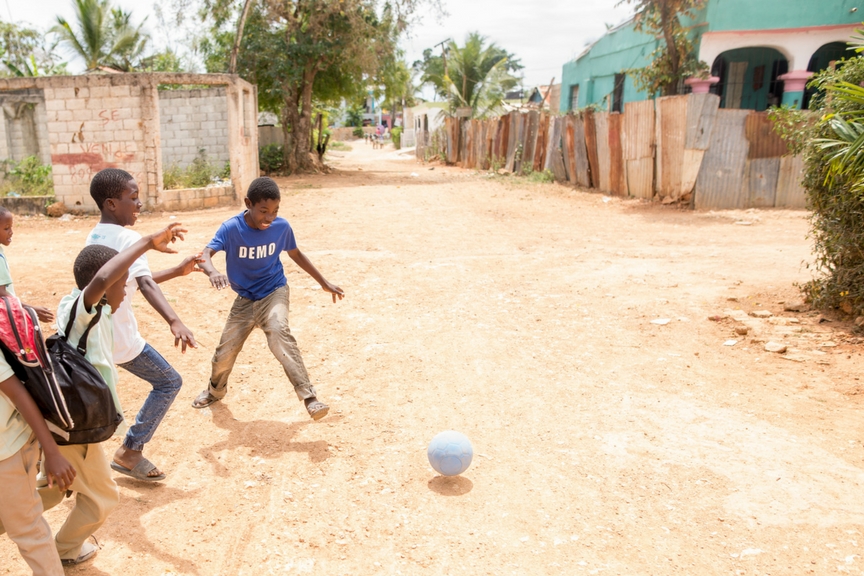 My introductions to the global water crisis and the One World Futbol both happened in the beautiful yet chaotic country of Brazil.
The first was in 2006. I'd just finished playing a soccer match outside of Rio de Janeiro when I instinctively drank a cup of water that came from the same jug my Brazilian teammates were drinking from. Flash forward a few hours, and I was incredibly sick—getting just a glimpse of the impact that waterborne illness has on the lives of millions around the world.
The second introduction came in 2014. I was working for Lionsraw, an NGO that mobilizes soccer fans to bring social change in countries that host major soccer tournaments. As part of Lionsraw's World Cup outreach in Curitiba, Brazil, we were working with kids who didn't have a reliable ball to play with. Through a partnership with One World Play Project, Lionsraw was able to distribute ultra-durable One World Futbols—soccer balls that never need a pump and never go flat—to schools and clinics to use for years to come.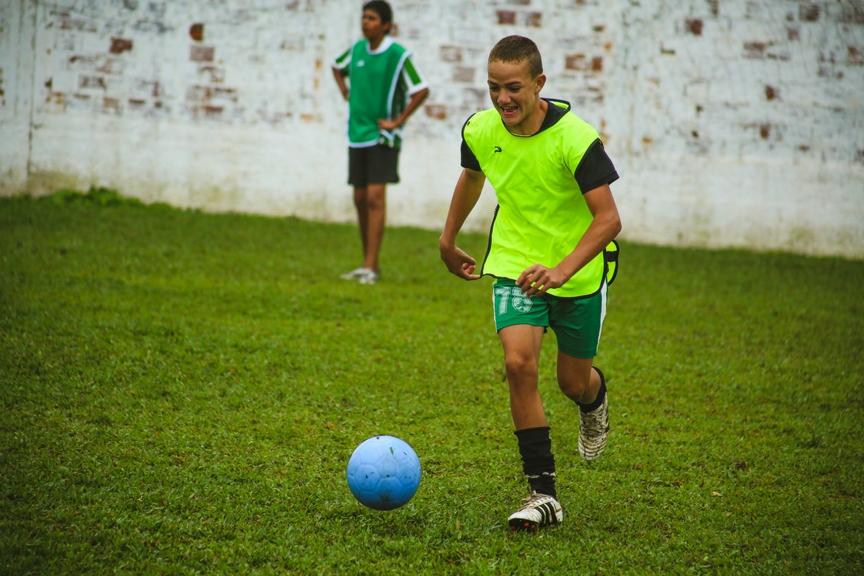 These two diverse experiences have led me to where I am now. In my role as development associate at Healing Waters International, I get to see people's lives change as they gain access to safe water. Our team at Healing Waters has the privilege of installing sustainable clean water projects in communities around the world. These projects set people free from the havoc that comes from drinking dirty water. When members of communities like Villa Hermosa gain access to clean water, they're able to play with more freedom. They no longer have to worry that when they're tired and sweaty from an afternoon full of play that they will have to drink water that will make them sick. With every project, we're making a difference and helping build healthy communities.
As part of my job, I get to travel and see our clean water projects in places like Villa Hermosa, Dominican Republic. Villa Hermosa is home to a large Haitian population who emigrated to the area to the work in the sugar fields. As a place with very humble roots, this area had no access to safe drinking water until Healing Waters installed a sustainable clean water project in their community in 2013.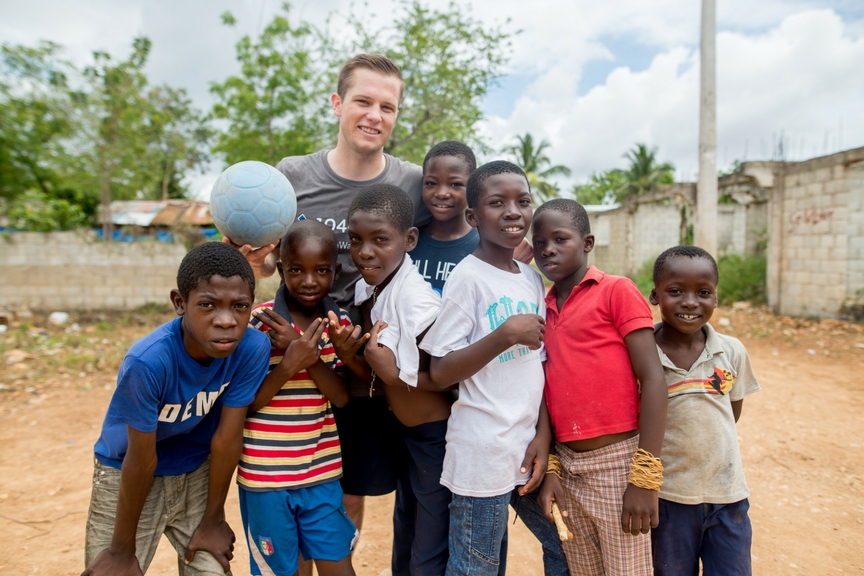 On my most recent Healing Waters trip to Villa Hermosa, I got to do something I truly love: deliver One World Futbols to the kids in the community. While there, I was able to see how the global water crisis is affecting how kids play and how an ultra-durable soccer ball can impact their lives for the better.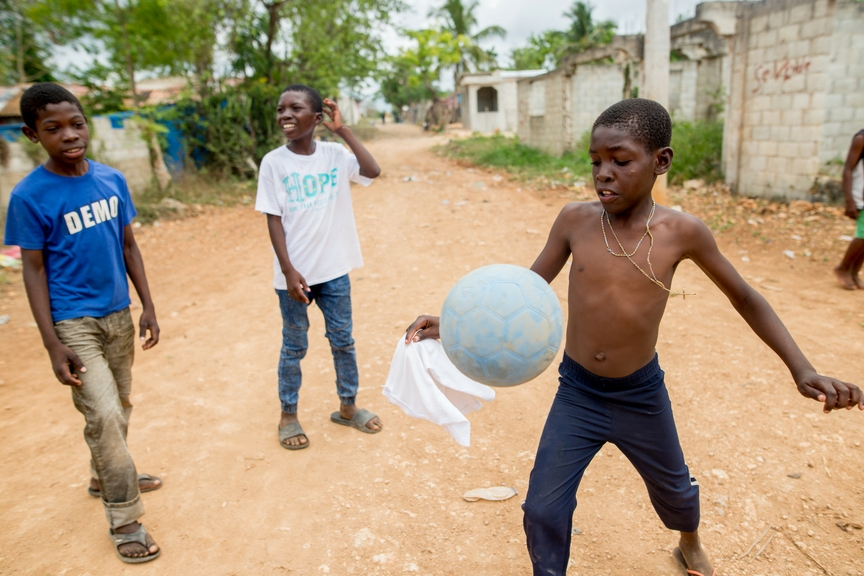 It's difficult to play when your body is full of unclean water. It's also difficult to play when your equipment isn't up to speed. I'm so thankful I get to play small roles with organizations that are making sure children around the world get to live their lives to the fullest.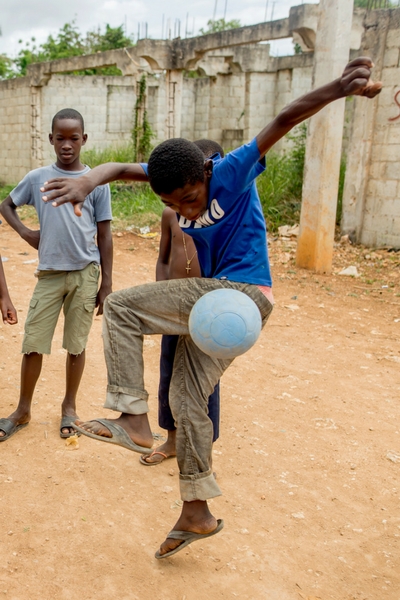 You can play a role in ensuring play continues for kids around the world. Donate One World Futbols to communities like Villa Hermosa today.

All photos by Jessie Matteson, jessienicholephotography.com
Related stories
How access to safe water gives kids more opportunities to play
Celebrating World Water Day with Drop in the Bucket
Give Water. Give Play.