A mission trip, soccer game and cultural exchange in Honduras
Guest blog post written by Carolyn Bickford, Gehlen Catholic School, Le Mars, Iowa
In 2015, I traveled to Honduras on a mission trip with students from Gehlen Catholic School in Le Mars, Iowa. While there, we visited Santa Teresa de Jesus Escuela in Nueva Capital near Tegucigalpa, Honduras' capital city. We shared One World Futbols with the school, and the American students in our group played a soccer game with the Honduran kids.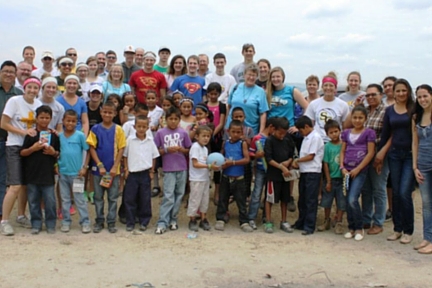 Santa Teresa de Jesus Escuela serves kids in kindergarten through 9th grade and has approximately 2,000 students living in poverty. The students' families cannot afford to pay for any schooling, much less the uniform required to attend school in Honduras. As such, every student at this school is supported through a scholarship program supported by people in Spain and the United States.
Through the scholarship program, the students receive a uniform, a year of schooling and one meal per day. There are other schools like this around Tegucigalpa, and my hope is to one day get One World Futbols to all of them.
The students at Santa Teresa de Jesus Escuela were extremely excited to receive the One World Futbols. Every kid in Honduras loves soccer.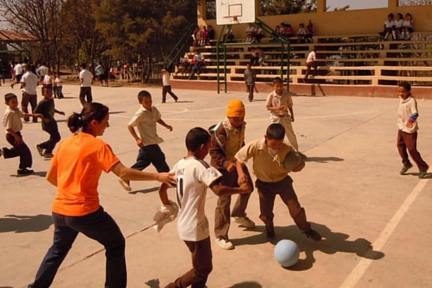 After we distributed the soccer balls, some of the "student missioners" in our group challenged the Santa Teresa de Jesus Escuela students to a soccer game. I'm pretty sure Team Honduras won, but no one really cared or even kept score. The game wasn't about that. The kids, both American and Honduran, had a great time playing soccer and interacting with one another.
I can't thank you enough for your generous donation of soccer balls to our group. They were placed in a good home and will certainly be put to good use by the students at Santa Teresa de Jesus Escuela. Thank you!
Are you traveling on a mission trip? You can raise One World Futbols and take them with you. Like Carolyn, many travelers have found the One World Futbol valuable in playing and connecting with local communities.
Related articles
How Feed the Children is ending childhood hunger through soccer