Muti Onlus & Femminile Chieti give soccer balls to children's hospital in Verona, Italy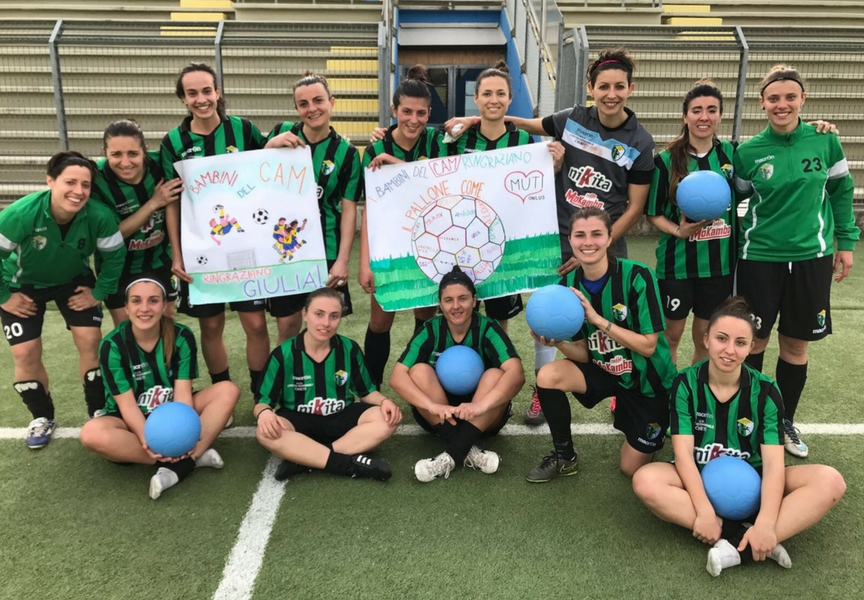 In Verona, Italy, with the help of women's soccer team Femminile Chieti, longtime campaign partner Muti Onlus donated One World Futbols to Centro Accoglienza Minori, an organization working with local youth. Giulia Di Camillo, a midfielder for the team, coordinated the donation with Muti Onlus and the hospital.
"Giulia contacted me a couple of years ago," Muti Onlus' Riccardo Borzillo remembers. "She found our organization very interesting because of the connection to football [soccer]. Giulia has always expressed the need to use the sport she loves so much to help children in difficult situations. When we started working with One World Play Project, Giulia became interested in contributing balls to benefit the children at Centro Accoglienza Minori."
Want to support Muti Onlus and Femminile Chieti in donating One World Futbols to community organizations like Centro Accoglienza Minori? Support their campaign today.