PART 1: Driving to the 2014 World Cup, sharing the power of play en route
As told by Emily Hopcian, marketing associate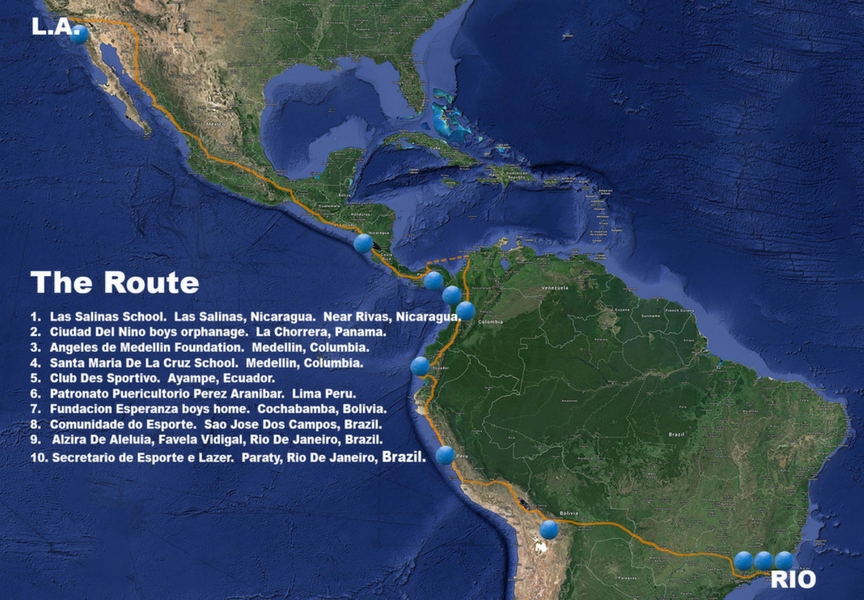 Three years ago, Jeremie Brillant and a group of friends drove 10,200 miles from Los Angeles, California, to the 2014 World Cup in Rio de Janeiro, Brazil. This wasn't any old road trip. The vagabonds left with a plan. During their journey, they would visit 10 different organizations, schools and orphanages in Latin American cities and donate 10 One World Futbols to each one.
"The idea was inspired by seeing some Dutch fans drive from Holland, through East Africa, down to South Africa for the 2010 World Cup. I figured if they could do Africa, I could do the Americas," Jeremie says.
"The One World Futbols were a way to give back, to put some purpose and altruism into our travels." — Jeremie
Jeremie and friend Kyle Huber started the journey in Los Angeles in early June. In total, the trip took eight weeks. En route to Brazil, they picked up two friends as well as a Guatemalan couple while crossing the Darién Gap in Panama.
Nine days after leaving San Diego, California, they arrived in Medellín, Colombia.
Check back next week to learn what happened.