Player Profile: Daniela "Dany" Cruz
In Barra de Santiago, El Salvador, 21-year-old Daniela "Dany" Cruz enjoys playing soccer with her friends and the One World Futbol. Check out her story.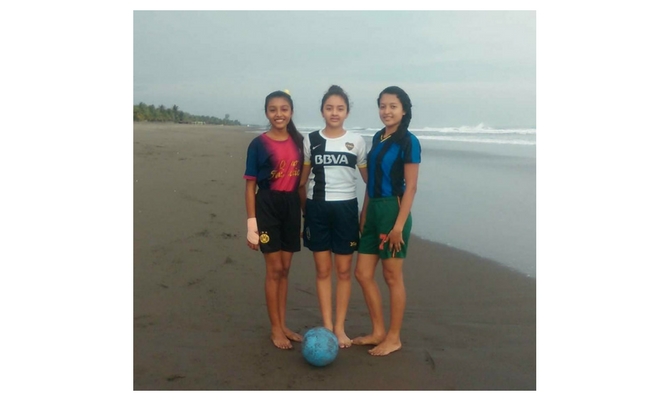 When did you start playing soccer?
I started playing soccer when I was 12 years old.
How did you start playing soccer? Who, if anyone, taught you to play soccer?
I started to play soccer with my brothers. Then I saw a group of friends, and they invited me to play with them.
When did the group in the video start to play soccer? How often do you all play together?
I don't remember exactly, but we started playing a couple years ago. We play 3-4 times every week.
Do you normally play on the beach or in other places, too?
Most of the time, we play on the beach. And the other times, we play in the beach soccer stadium.
What do you like most about playing soccer?
I like it because it's a very fun and healthy sport.
What's the age range of the people you play soccer with? Do you prefer to play only with girls or with girls and boys?
I don't know the age of each person, but they're between the ages of 15 and 18. I don't have a problem playing with both sexes, but I like to play more with the girls.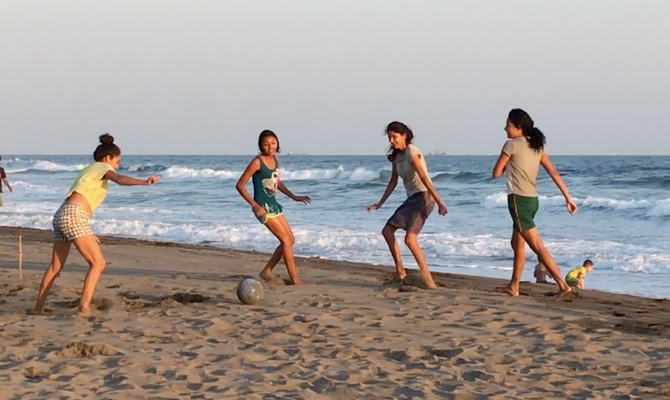 How do you feel when you play?
I feel free and happy. Soccer helps me to forget the problems of everyday life. When I have the ball at my feet, I feel excited. It fills me with happiness to see my friends also enjoying soccer.
What position do you play? How do you feel when you score a goal?
I play forward and defense, but I like playing forward more because I like to score goals. When I score a goal, I'm very excited and I have more motivation to continue scoring goals.
Score your own goals with the One World Futbol
Whether you're at the beach or playing in your own backyard, take the One World Futbol along for your favorite games with friends and family.
Through our Buy One, Give One program, when you buy a One World Futbol, we donate a second ultra-durable soccer ball to organizations working with youth in disadvantaged communities.