How Playworks is using fun recess games to change school culture
As part of our Make Life PlayFull campaign, aimed at championing play for everyone and raising valuable play resources for those who need them most, we've partnered with Playworks to raise One World Futbols for the U.S. schools they serve. The balls given through the campaign will be used in fun recess games and other Playworks programs.
Playworks is changing school culture by leveraging the power of safe, fun and healthy play at school every day. They create a place for every kid on the playground to feel included, be active and build valuable social and emotional skills. In doing so, Playworks offers an essential opportunity for children to explore their imaginations, connect with other kids and stretch and grow physically, emotionally and socially.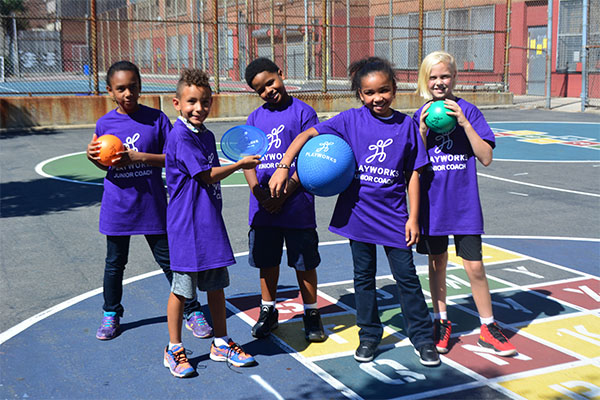 Our team is thrilled to be collaborating with Playworks on the Make Life PlayFull campaign, and today, we're taking a closer look at P.S. 9 in New York City to meet some of the students and learn about their favorite recess games.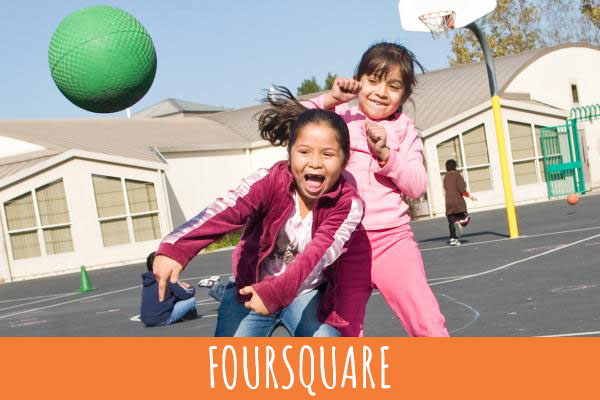 Foursquare
Foursquare is a fun recess game and a popular one among many of the participants and schools benefitting from Playworks' presence in New York City.
"Being a Playworks Junior Coach has changed my life. Now there is no more bullying on the playground, and I look forward to going to school. My favorite game is foursquare. I love this game because it's super fast-paced! But most importantly, everyone gets the chance to play." — Ryan, Playworks Junior Coach and student
"We have an older boy with a level of energy that can try the patience of his teachers and friends. The Playworks coach decided to assign him to direct a foursquare game with the younger grade students. He has been so successful at directing the first graders. They look up to him and respect every call he makes! He now gets to hear so many accolades for the effective job he is doing." — administrator at a Playworks school in New York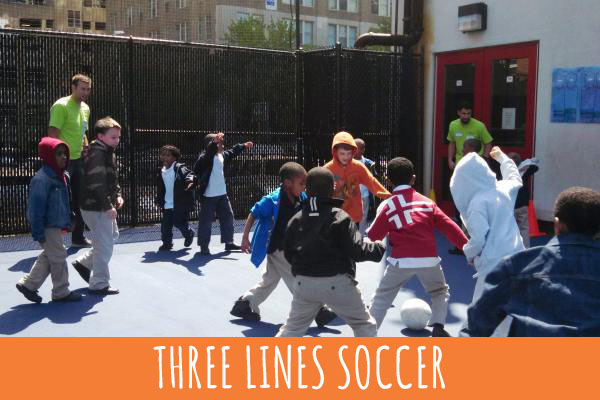 Three lines football
Kyle Toppin, 4th grade, says three lines football is his favorite game to play during recess with Playworks.
Learn how to play three lines soccer.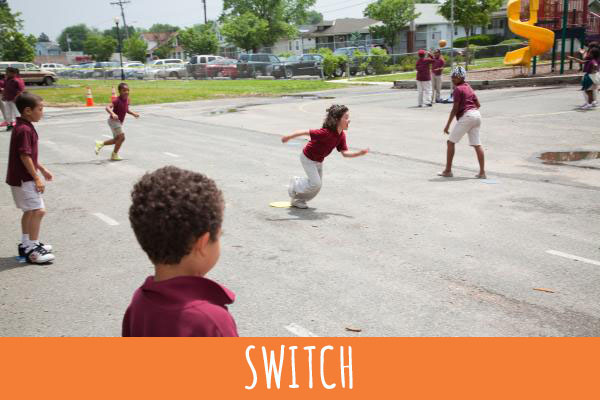 Switch
Kayla Brown, 4th grade, says her favorite Playworks game is "Switch," a fast-paced, five-player game similar to "Monkey in the Middle."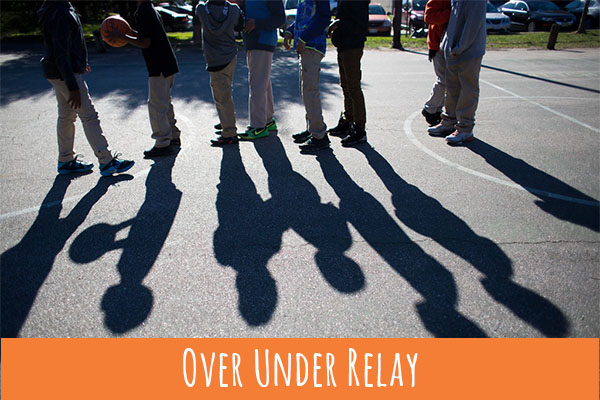 Relay races
Logan Sheldrake Hernandez, 4th grade, says his favorite recess games are any that involve some sort of relay race—and Playworks has a bunch!
Learn how to play "Over Under Relay," a relay race played with a ball.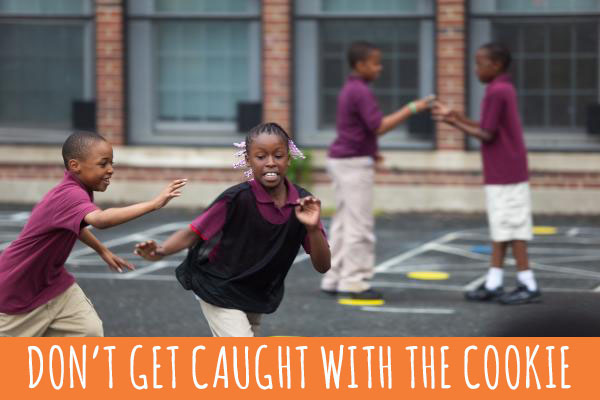 Tag
Laura Daniels, 5th grade, enjoys games of tag the most. Playworks has an extensive library of variations on this game. "Don't Get Caught with the Cookie," a game of tag played with balls, sounds like a lot of fun to us.
Learn how to play Don't Get Caught with the Cookie.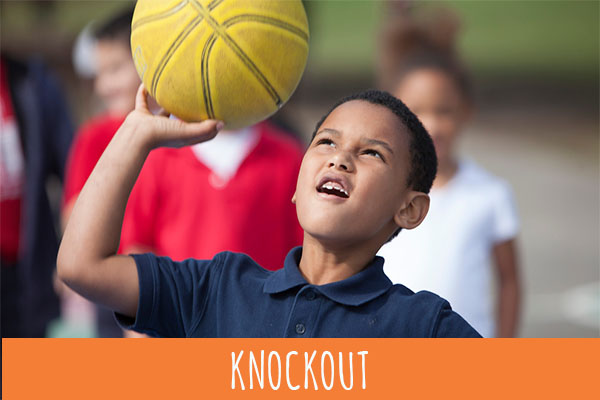 Knockout
Imani Rodriguez, 5th grade, says her favorite ball game is knockout, a classic basketball game where the object is to score a basket before your opponent.
Join One World Play Project and Playworks to Make Life PlayFull
Through the Make Life PlayFull campaign, you can buy and give One World Futbols—soccer balls that never need a pump and never go flat—so Playworks can continue to provide safe, healthy and fun recess games. These ultra-durable balls can be used for any ball game and will ensure play doesn't stop due to a deflated or popped ball.

Related articles
Join us to Make Life PlayFull