Unpoppable ball to meet your playground equipment & mission trip needs
Blog post by Geoff Tucker, sales manager, One World Play Project
This summer, our team traveled across the United States to share the power of play. We took our unpoppable ball, the One World Futbol, to three conferences: the National PTA Convention in Orlando, Florida; the National Association of Elementary School Principals Conference in Washington, D.C.; and the North American Christian Convention in Anaheim, California.
From the East Coast to the West Coast, we introduced folks to the One World Futbol, squished and kicked it around several hundred times and talked about the benefits of using the One World Futbol for mission trips and as PE and playground equipment.
We saw many wide eyes, smiles and people nodding and acknowledging the importance of the One World Futbol for schools, churches and communities around the world.
Throughout the conferences, we learned a few things, too. Here are some of our key takeaways from our summer roadshow.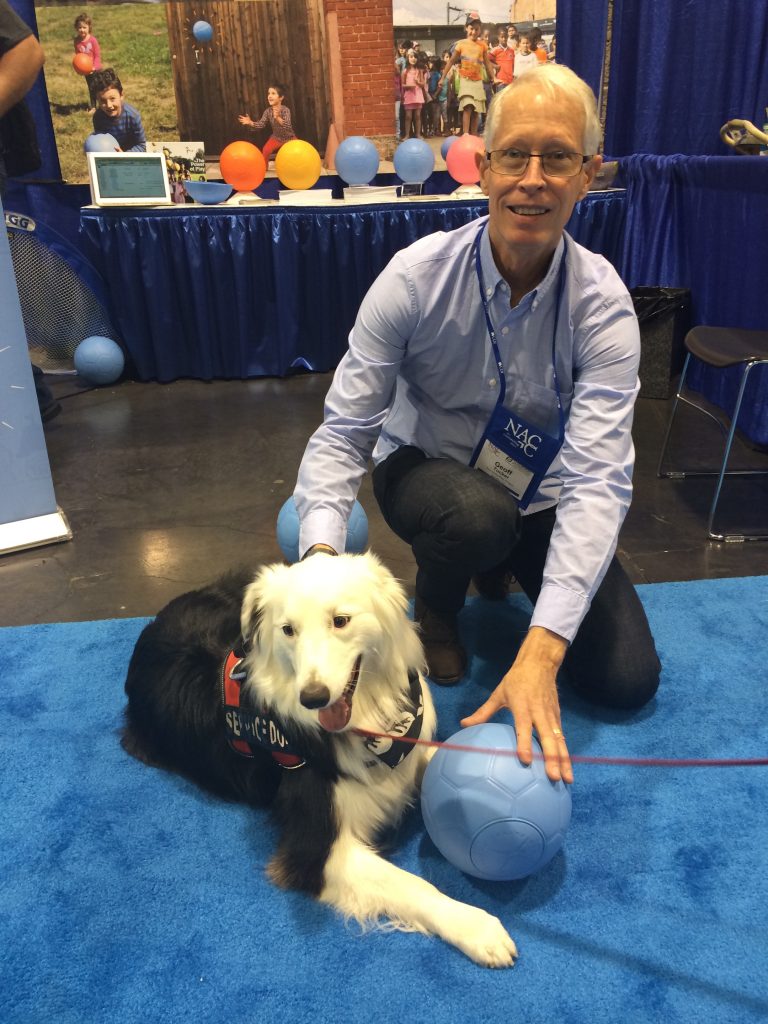 Everyone has time to play
Even in a busy exhibit hall, people can spare a few minutes to play. Our team became experts at engaging everyone who walked by. "May I show you the most amazing unpoppable ball that's ever been made?" That usually did the trick—who can resist a statement like that?!
Our unpoppable ball is equal to our claim
We saw a lot of dropped jaws as people watched the One World Futbol get squished down and then re-inflate on its own. "How does it do that?" "That was amazing!" We had many children turn to their parents and say, "I want one!" We even had a few kids stop by without their parents and then bring their parents back later. We're not exaggerating when we say everyone loved the One World Futbol.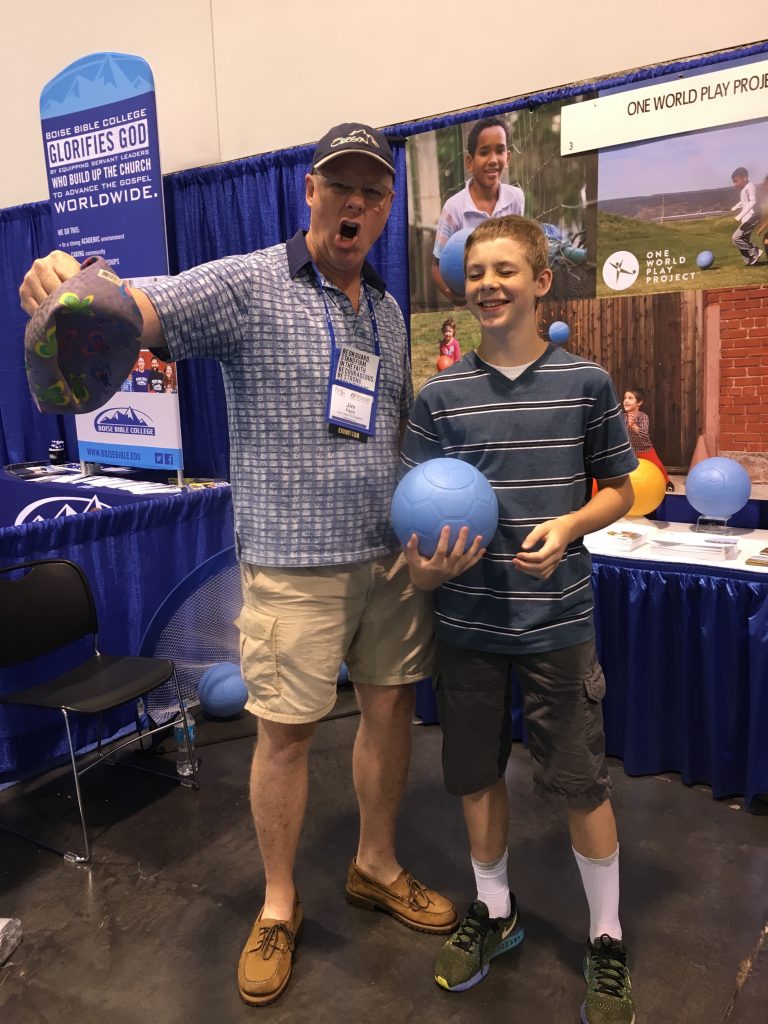 It doesn't need a needle or a pump, and it never goes flat?
From schools looking for PE and playground equipment to groups traveling on mission trips, people like the idea of a soccer ball that needs no repair and requires nothing more than the ball itself to play. The One World Futbol ensures the kids they give the ball to will enjoy program continuity and uninterrupted play for years to come.
How can I get one—or more?
We heard many people say, "$20 a ball for 10 balls or more is a good price." The response to our bulk pricing was well received, and everyone was interested in our Campaigns Program, which allows individuals and groups to raise One World Futbols through donations from friends, family and others.
Your ball is amazing—and so is One World Play Project
Everyone we met was moved by the work we've done to bring 1.6 million unpoppable balls to kids around the world. They were happy to have stumbled upon our booth at the conferences and were looking forward to sharing the One World Futbol with their schools, churches, friends and families.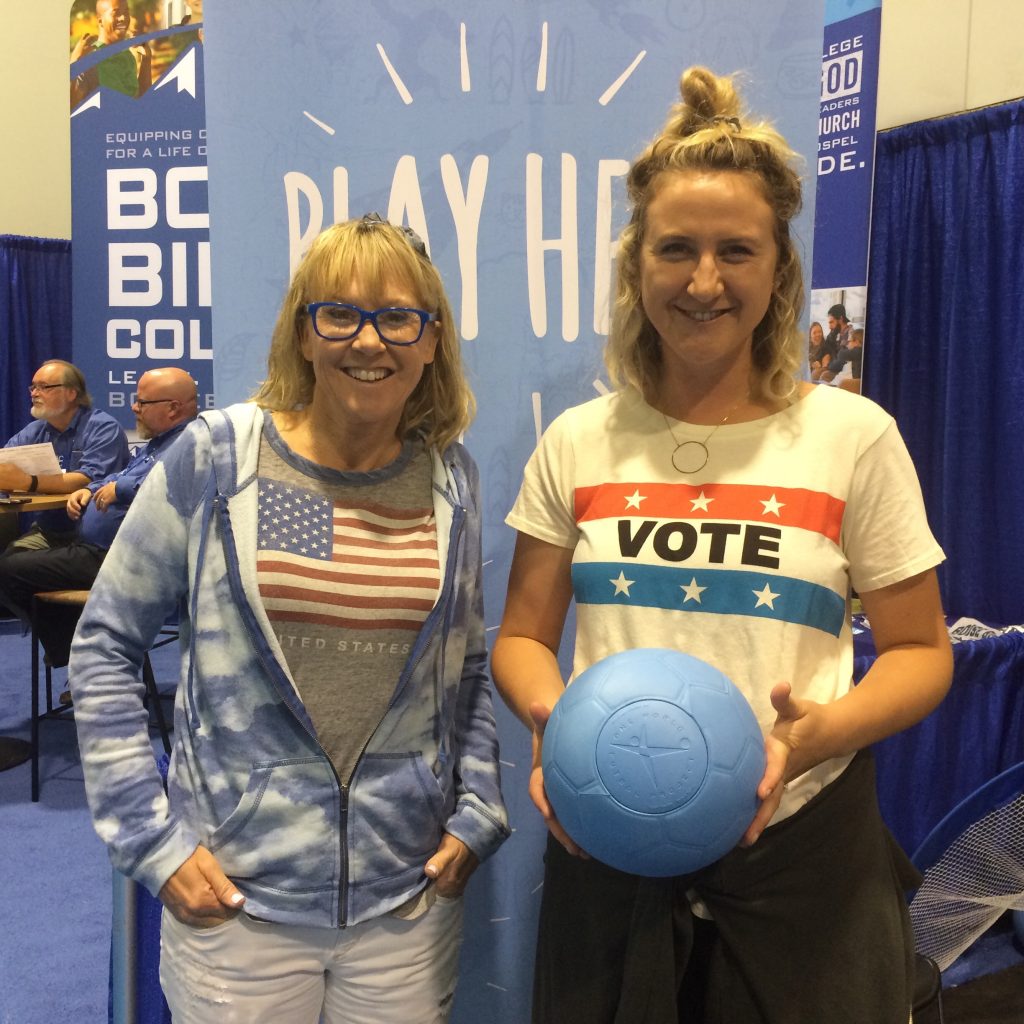 Many thanks to everyone who stopped by, said hello and kicked the One World Futbol around with us! We look forward to partnering with you to share the joy of play with even more people around the world.
And if you're looking for PE and playground equipment for your school or unpoppable balls to donate on your next mission trip, look no further!
Related articles
Teacher Appreciation Day: inspiring kids to give soccer balls
Using play to promote education in Zimbabwe
Enriching education through play in Ethiopia