Visiting Childreach Nepal one year after the 2015 earthquake
Post by Rachel Haig and Stephen Sonderman, Asia co-directors
We recently traveled with One World Play Project partner Childreach Nepal to Thangpalkot, a village 50 miles northeast of Nepal's capital city, Kathmandu. With most of the roads practically inaccessible due to landslides caused by the 7.8-magnitude earthquake in 2015, it took us more than six hours on the worst "roads" we've ever seen to reach Thangpalkot from Kathmandu. And trust us, we've seen a lot of bad roads throughout our global travels.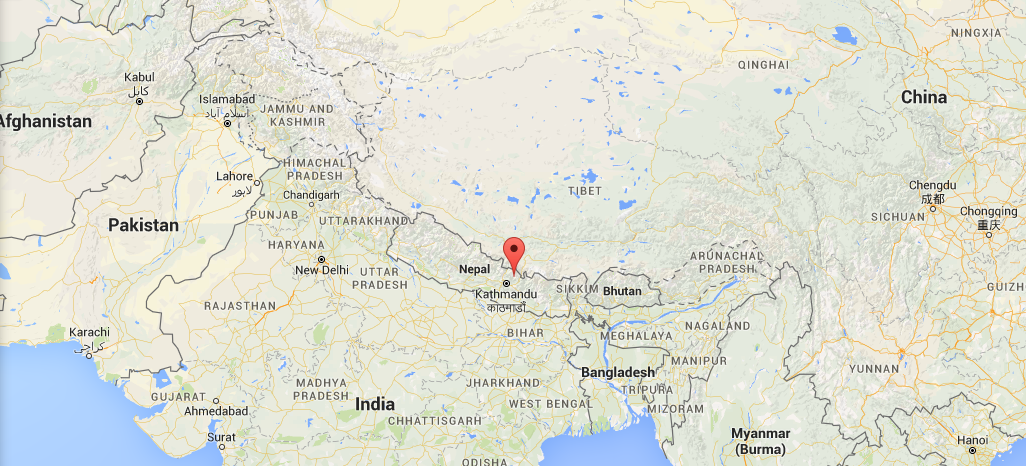 During the devastating earthquake and aftershocks, Thangpalkot lost 793 of 800 homes. The village, which lies at an elevation of 8,000 feet, is built into a series of terraced rice fields. The homes are mainly made of stones without mortar. The villagers essentially stack natural rocks, one on top of the other, to make houses on the slopes of steep Himalayan cliffs. Imagine those homes enduring some of the greatest shakes the earth has experienced. These Nepalese homes had nearly no chance of survival; the earthquake flattened them.
In Nepal, the 2015 earthquake killed more than 8,000 people and injured another 21,000. An already weak infrastructure and shortage of paved roads coupled with the country's mountainous geography and one international airport, made it challenging to get supplies and disaster-relief workers into Nepal and then to the areas that needed them most. Helicopters were effective, but a lack of choppers and pilots to fly them made relief efforts that much more difficult.
Adapting in a time of need
Childreach Nepal was one of the first to reach the hardest hit areas in Nepal's Sindhupalchowk District, an area close to the earthquake's epicenter that suffered the strongest initial quake and aftershocks. The Childreach Nepal team rode motorbikes for up to six hours on dirt roads that had been washed out by the earthquake to bring supplies and support to villages deep in the Himalayas. Their team camped out for more than a month to help villages dig themselves out of the rubble.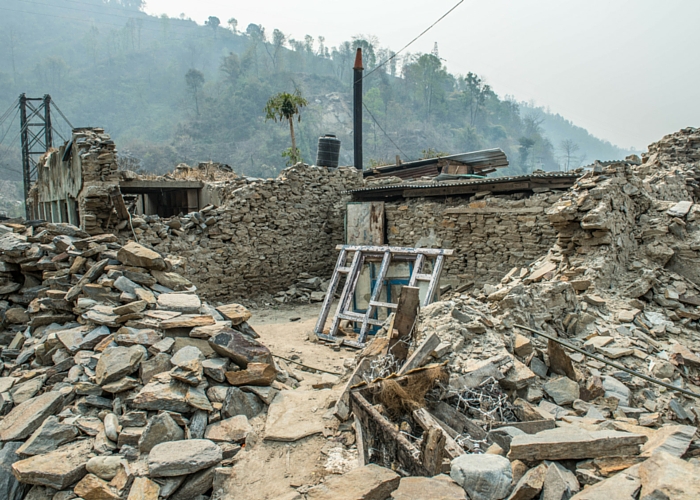 What we find so extraordinary about Childreach Nepal's relief efforts is that this local Nepalese NGO does not normally work in disaster relief; their mission is to improve children's access to healthcare, education and child protection. However, in a moment of intense need, they were able to quickly shift gears to help save lives and bring hope to thousands in need.
Rebuilding schools to provide safe spaces for learning and play
Since the 2015 earthquake, Childreach Nepal has focused much of its efforts on rebuilding schools, realizing the importance of getting children back in the classroom and offering them a safe place, especially after the trauma of the earthquake.
More than 7,000 schools were damaged or destroyed by the earthquake, and an estimated 1.5 million children were affected. In less than a year, Childreach Nepal has built four schools with 32 classrooms, allowing 1,280 children to go back to school. Another 18 classrooms are being constructed in three more schools and should be completed by June. They've been able to do what the government and many other organizations haven't: build earthquake-safe schools in a short amount of time with limited resources. This is a new part of their program, and the Nepalese government is very happy with their work.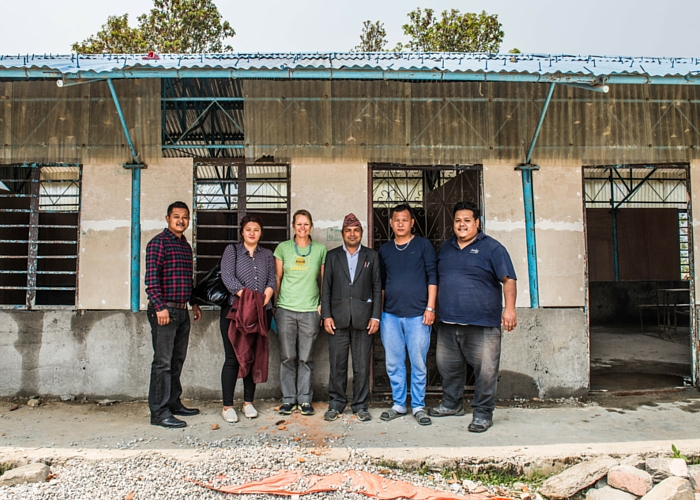 The power of sport and play
Childreach Nepal regularly provides training so teachers and coaches can offer soccer and education programs in schools. They believe using sport and play in school increases enrollment; helps the physical development of children; teaches discipline; and gives teachers a new way to discuss social issues. Childreach Nepal uses One World Play Project partner Coaches Across Continents' unique curriculum to deliver soccer training with social messaging.
Childreach Nepal knows that, in addition to enhancing education, play is a tool for coping with tragedy and overcoming challenging situations. Following the earthquake, many youth and their families needed medical attention, water, food and shelter. They also needed play.
In February 2015, three months before the earthquake, One World Play Project and Chevrolet donated 5,700 Chevrolet-branded One World Futbols to Childreach Nepal. No one could've predicted what would transpire three months later and just how much the country would change, but the ultra-durable soccer balls were ready to provide moments of play, moments of relief following the earthquake—and are still in use today.
Childreach Nepal Program Manager Urgen Lama told us, "The One World Futbol is an amazing thing for children since the ball doesn't deflate, a new thing for the children. Some of the children were surprised that the ball could last. They are very happy that these balls last as their past balls lasted such a little time."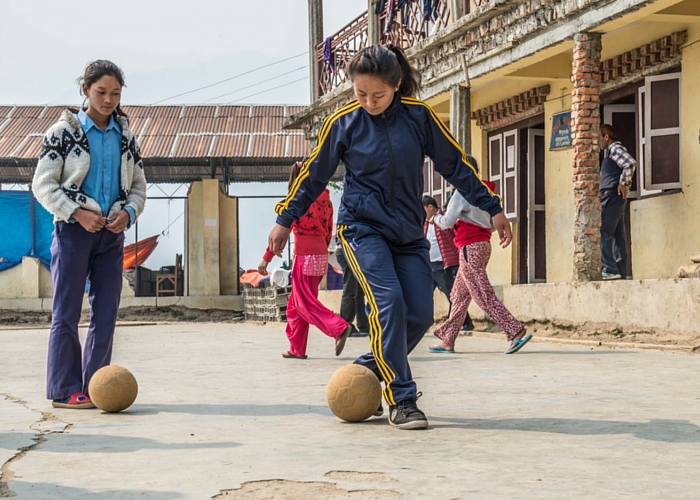 We visited a school that was heavily damaged by the earthquake and also the sites of three of Childreach Nepal's future school builds. We saw a group of uniform-clad secondary school students participate in a soccer training session and also had the opportunity to talk with some of the students about their home life, school, play and the earthquake.
Two of the boys we talked with now want to become engineers to learn how to make earthquake-safe buildings, and all the children said that playing at school was one of the main reasons they go to school.
One of the highlights of our day was playing the Nepalese equivalent of "Jacks" with locally collected stones and a group of 7-year-olds. They didn't seem to notice the disarray and debris around them; they were simply focused on having fun and playing the game.
While Thangpalkot is still filled with wreckage from the earthquake, most of the villagers have built new homes out of the debris from their old homes. Around the village, we saw so many signs of hope and heard stories about the entire community living together in the nearly finished community center for several months after the earthquake. Together, they have worked to rebuild their village.
We are in awe of the work Childreach Nepal is doing to help rebuild schools and give children a safe, fun place to go learn and play every day.
You can give One World Futbols to organizations like Childreach Nepal today.

Other posts you might like
Play and the gross national happiness index in Bhutan
Teaching teamwork and social integration through soccer
Boys & Girls Club: a youth development program that gives back to the community