Deliver More Play
Ernst & Young LLP (EY) is a global leader in assurance, tax, transaction and advisory services and is a market leader in the San Francisco Bay Area, serving more than 75 percent
of the region's companies listed on the Silicon Valley 150.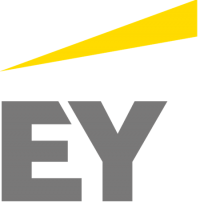 A long-standing partner of One World Play Project, EY believes that supporting the power of play for all children is vital to living one's purpose because play helps people bridge differences and bring communities together. EY's corporate responsibility activities are rooted in their purpose of building a better working world.
As part of a 2015 community engagement partnership, EY wanted to motivate corporate clients in Silicon Valley to give back to local communities through organizations impacting at-risk youth. One World Play Project designed and launched the "Giving Back in the Community" initiative as a platform for EY to engage corporates to help join the movement for more play and start to build stronger, more vibrant local communities. EY empowered clients by giving the gift of one ultra-durable ball to a nonprofit cause of the client's choice within the San Francisco Bay Area. Clients selected the recipient organization(s) and gave more play by matching and/or making a personal contribution to the campaign.
300 One World Futbols were donated to more than 14 organizations—including schools, YWCA, Boys & Girls Clubs of America and others, who provide children access to play. An estimated 9,000 children and youth were positively impacted through this initiative.
Kailesh Karavadra
Strategic Growth Markets Leader, West Region, Ernst &
Young