Portland Timbers
Deliver More Play
Since 2010, through our Bulk Marketing Program, One World Play Project has partnered with brands, organizations, teams (including several Major League Soccer teams in the United States), embassies and many others to bring One World Futbols to youth in disadvantaged communities worldwide. Work with us to create a customized bulk marketing quote and package to meet your unique needs.

Global Assists
The Portland Timbers are an American professional soccer club based in Portland, Oregon. The Timbers compete in Major League Soccer (MLS) as a member club of the league's Western Conference.
In 2013, the Portland Timbers began a long-term bulk marketing partnership with One World Play Project to enhance their Global Assists Program, which improves the lives of youth in high-needs communities. Working with One World Play Project, the Timbers continue to donate ultra-durable soccer balls to bring sustainable play to local and international communities.
Green One World Futbols are purchased and donated by the Portland Timbers, Portland Thorns FC and Timbers2 for each assist made during regular season home and away matches. This partnership increases visibility of the team's good work; enhances the sport of soccer at home and abroad; and leverages the impactful work of the Timbers' partner organizations.
To date, the Timbers have donated 650 ultra-durable One World Futbols to international soccer and social change programs.

"…we are inspiring our team, our supporters and our community to make a positive difference in the lives of youth in diverse communities across the globe."
Kristel Wissel
director of community relations, Portland Timbers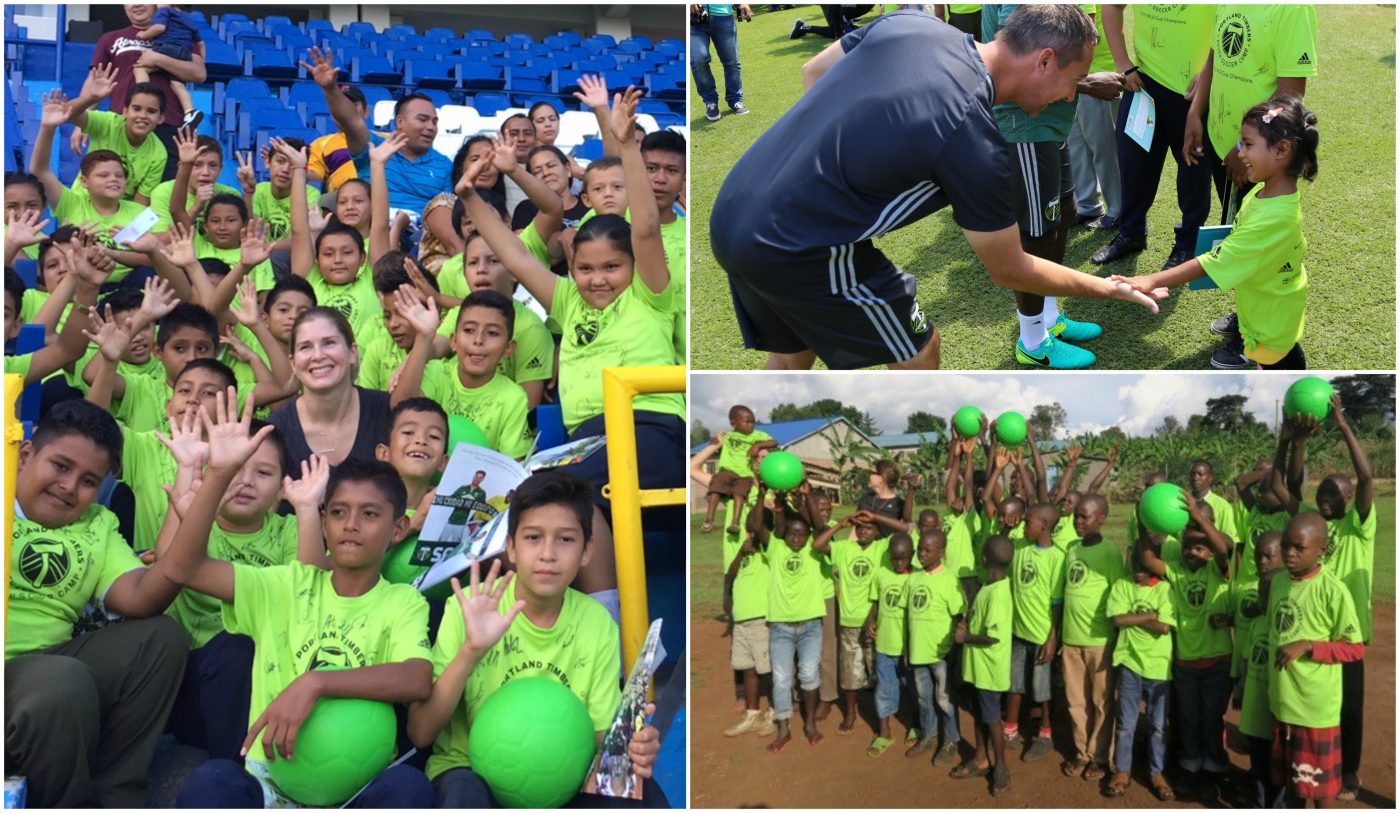 Stay in Touch!
Subscribe to our newsletter to receive updates and info on partnership opportunities straight to your inbox.