Hear From Past & Present Partners
"When I think about our fantastic and wonderful relationship with One World Play Project, three things come to mind that are of benefit to Chevrolet. The first is that ability for us to create that emotional connection with potential buyers of cars; it shows customers not only are we a brand that's concerned about fulfilling their needs about mobility and moving them around, but it also shows consumers that we're a brand that wants to make a difference in people's lives. The second benefit is really that impact we're able to make on kids and give them a sense of hope and optimism and show them the possibilities that are out there and that tomorrow can be much much better off than it is today. The third is that hopefully we're inspiring that next generation of footballers by just giving them this ultra-durable ball."
John Gasloli, senior marketing manager of football, Global Chevrolet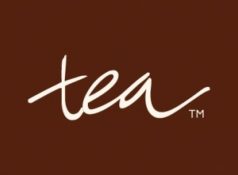 "We want to break down barriers and open minds. To show kids that no matter where we live or what language we speak, we all care about the same things. With Citizens FC, kids can find a place of belonging and commonality in our great big world."
Leigh Rawdon, Tea Collection CEO and co-founder.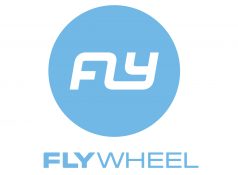 "At Women's Sports Foundation, we believe that every individual, every company, every community can provide inspiration and positive role models for girls and young women through sports and physical activity. Flywheel Sports and One World Play Project share our core values.  Together, we are empowering girls to be active and pursue their dreams. As the recipient of the Flywheel Sports and One World Play Project collaboration, we received 1200 ultra-durable balls which are integrated into our programs—particularly those in underserved communities—that offer girls opportunities to gain confidence and reach their full potential. We were honored to be a part of this partnerships, and encourage others to join the movement to positively impact future generations through sport and play."
Aleia Naylor, chief marketing officer, Women's Sports Foundation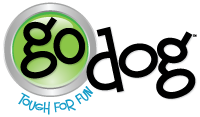 "RhinoPlay is truly unlike anything else in the pet toy marketplace, and Worldwise is thrilled to work with One World Play Project on the newest innovation to the globally popular goDog brand. The RhinoPlay line is a game-changer in the pet toy category, offering pet parents a line of safe, durable, play-focused products that offer an opportunity to give-back as well."
Neil Werde, managing director of canine toys and accessories, Worldwise, Inc.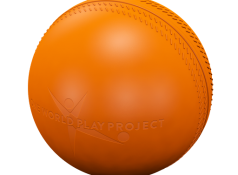 "I have used the One World Cricket Ball in all aspects of cricket and have found the ball has an excellent use for my young people with a disability. It is a good progression from and to a cricket ball and I have essentially used it for safety, acclimatisation to hard ball and for drills where players move away from the ball to enhance the correct movements to enjoy the sport that they love. I think the ball is perfect for developing world sport for development agencies, emerging cricket nations and initiatives around major events such as IPL, Cricket World Cup and Champions leagues around the cricket world."
Danny Baker, sport for development professional working with disability groups in Kent and Surrey, England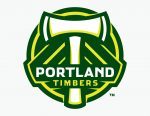 "Together with One World Play Project, we are inspiring our team, our supporters and our community to make a positive difference in the lives of youth in diverse communities across the globe. Our longstanding partnership with One World Play Project through our Global Assist program supports and elevates this commitment to various nonprofits that are committed to using sport to create social change in their communities. We share the same core values, and through our partnership, One World Play Project is helping us engage and inspire youth through the power of play."
Kristel Wissel, director, Community Relations, Portland Timbers
"Close your eyes and picture this: 50 young children in a village in Tanzania with smiles, laughter and joy they may not have experienced in some time. They had just kicked a One World Futbol for an hour in a rough patch of grassland with thorns, bushes and stones—and the ball is still bouncing! I cannot express my gratitude and privilege to have gotten to know One World Play Project as I have seen first-hand the positive impact they have on young people from India, East Africa and right here in the Bay Area. They allow us to transcend personal differences, to build safe bridges of connection and establish bonds—all through having fun and playing, so thank you One World Play Project for you leadership and care for our communities."
Kailesh Karavadra, strategic growth markets leader, West Region, Ernst & Young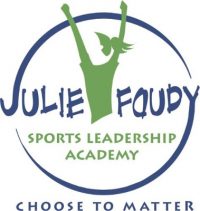 Play and sport are so important for girls because they teach you how to be a leader in life. This is why I will always advocate for girls to play. It's not just about being healthy and physically active—play and sports help you gain confidence, teach you about teamwork and how to overcome obstacles. When girls can be on a playing field, they are more likely to raise their voice in the classroom, walk confidently into the boardroom, and step up as leaders in society."
Julie Foudy, World Cup and Olympic champion soccer player, sports analyst and founder, Julie Foudy Sports Leadership Academy.

"As a mother of a teenage daughter who has played soccer most of her life, I have seen the tremendous values it has had on her confidence, self-esteem and feeling of empowerment. The All Girls Can Play initiative from One World Play Project is literally changing the lives of young girls."
Teresa Pahl,  partner, Hanson Bridgett LLP