Creating Better Schools Through Sport
In South African townships and rural communities, our partner Dreamfields is working to create better schools through sport and build stronger communities through better schools. Through 19 projects around the country—on average, each project has 14 schools—with more than 32,000 kids, Dreamfields wants soccer (football) to be a vibrant and positive part of educational life.
The South African soccer organization supports this vision by investing in soccer facilities, programs and equipment for the schools with which they partner. By matching quality teaching with a rich, inclusive life outside the classroom, Dreamfields is contributing to sustainable communities.
How do you build sustainable communities? With sustainable programming. And how do you build sustainable programming? With sustainable equipment. And where do you find sustainable equipment? When it comes to durable soccer balls, look no further than the One World Futbol.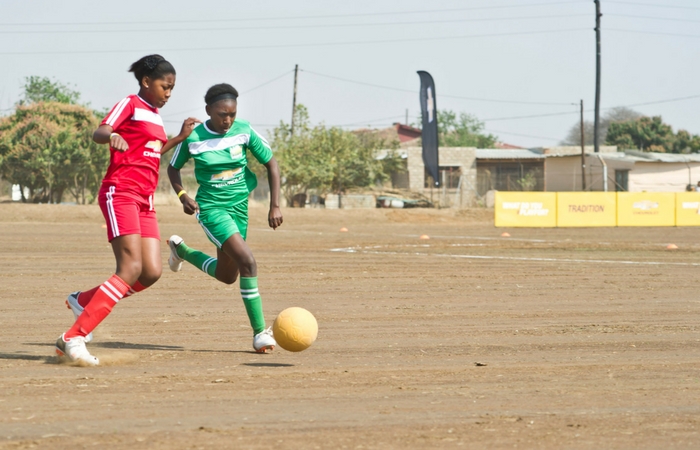 A sustainable ball for a sustainable future
Throughout South Africa, soccer is being played in all types of places: courtyards, hills, flat ground, fields, wherever there's space. All too often, in the townships and rural communities where Dreamfields works, children are playing on rough and tough terrain—fields or courtyards where ordinary soccer balls don't last more than a few hours, days or weeks due to the harsh environment and constant use.
Before receiving ultra-durable One World Futbols, Dreamfields included three leather soccer balls in each DreamBag—an equipment kit shared with schools. Dreamfields Founder John Perlman says the leather balls often broke and that it was then up to the schools to source new balls.
In 2014, when Dreamfields received the One World Futbols—ultra-durable soccer balls that were designed to play on rough terrain—they began including them in the DreamBags. In schools across the country, the balls continue to play today.
"A lot of soccer balls get kicked for many hours every week," John says. "I mean, there's just soccer being played all the time. And these balls [the One World Futbols] are absolutely indispensable for us. We can run our projects without them, but we can't run them properly without them."
A new pilot program, a look at the future
With 10 years of experience under their belt, what does the future look like for Dreamfields? In addition to continuing to effectively, efficiently and continually assess their projects throughout the country, the organization recently launched a pilot program that's creating coaching jobs within communities.
John says, "We're getting unemployed young people who live within walking distance to the schools and giving them stipends to operate as community coaches. Some of them are having fantastic results."
While John wishes they had more time to spend with every school, he's excited about the ways Dreamfields is utilizing technology to check in on the schools and their programs. With every session, using WhatsApp threads, the schools send in photos and a brief summary of the session. It's a great way for the Dreamfields team to be involved with the schools—and to see that soccer is being played every day—when it's not always possible to be "on the ground" or everywhere at once.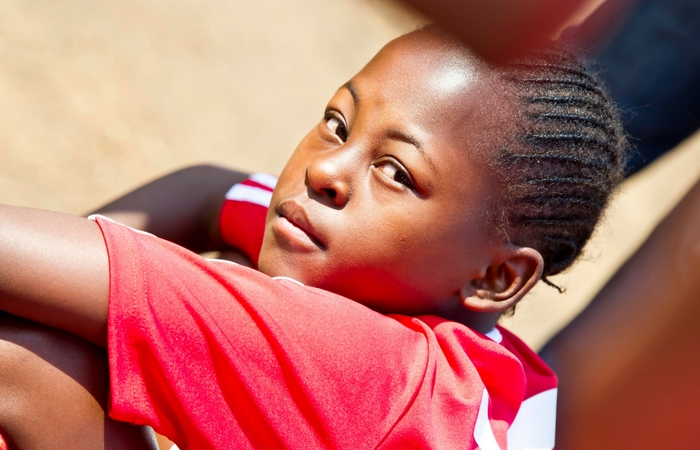 Of what he's most proud of with Dreamfields, John says, "I'm incredibly proud that we've survived. But also, in surviving, rather than settling for less, that we've actually come up with what I think is a really participatory and sustainable model. I think we've got a great model. It's very simple, it's replicable and I think it's easy to understand. I'm proud of the fact that we have an extraordinary team of people."
For John and the team at Dreamfields, stardom has never been top of mind. Yesterday, today and tomorrow, the organization remains committed to creating better schools through sport and building stronger communities through better schools.
"People have always said, 'Oh, are you finding the next great soccer star?'" John says. "I've just said, 'No, we're finding the next Supreme Court judge. We're finding the next guy who opens a franchise of this coffee shop we're in now. We're finding the next great father and the next confident mother.'"
For Dreamfields, it's all about the kids, their dreams, who they will become and how that person will positively contribute to their community.
Donate soccer balls to organizations like Dreamfields
One World Play Project partners with South African soccer organizations like Dreamfields and others in disadvantaged communities around the world to provide play resources, such as One World Futbols, and services to children who need them most. Buy and give One World Futbols today.